PR
Nigeria has emerged as the leading country in Africa with the most vibrant Web 2 and Web 3 tech startups, despite facing several challenges. These challenges include wrong labeling due to a lack of structured education, unclear government regulations, inadequate infrastructure, funding issues, and the proliferation of Ponzi products, amongst others. However, with the recent approval of the National Blockchain Policy, comes a shining light at the end of the tunnel.
Similar to the Nigerian Startup Act, the approval of the National Blockchain Policy comes with immense direct benefits for the tech ecosystem and the Nigerian economy by extension. One of the key action points of this policy approval, is the call for blockchain education, as this will serve as the first responder that will eventually give birth to the multiple innovations expected to be seen in the coming years.
Cyberchain at the forefront of blockchain technology and digital security
In response to this, Cyberchain, a brand-agnostic tech advocacy organization led by Mr. Jude Ozinegbe, a Digital Transformation Expert, has been at the forefront of empowering and educating Nigerians in the tech space, on the need to embrace blockchain technology and digital security.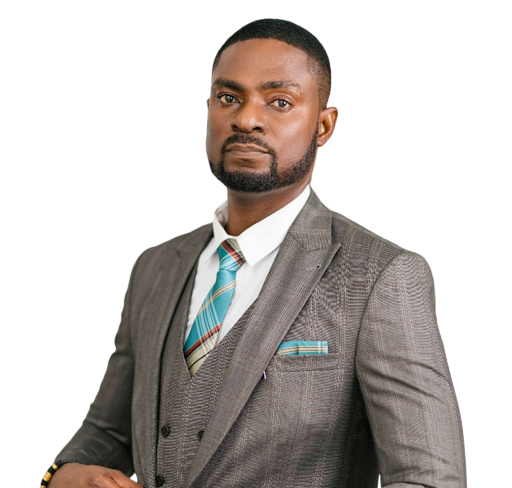 Cyberchain has organized a range of industry-focused events, including conferences, webinars, training sessions, and consultancy services, aimed at addressing the challenges faced by entrepreneurs in the tech industry. Over the past five years, Cyberchain has educated over 20,000 Nigerians on Web 3, the digital economy, and digital security.
In 2022, Cyberchain created awareness for Adaverse, a venture fund aggregator that provides funding, mentorship, and tech infrastructure to scale Web 3 solutions in Africa. It has also expanded its national footprint to five cities, including Akure, Uyo, Benin, Abuja, and Lagos, with plans to continue driving adoption to four additional cities this year, including Port Harcourt and Kano.
Cyberchain's 2023 event calendar includes a series of industry-specific events, such as the Web 3 and Digital Economy Conference in May (Port Harcourt), July (Kano), September (Abuja), and November (Lagos), as well as a Tech Carnival in December (Lagos).
These human capacity development programs have been made possible by various organizations that have supported Cyberchain over the years, including Zinochrome, the Nigerian Communications Commission (NCC), Jelurida Africa, Digital Encode, Binance, Bitmama, TradeFada, ESET, RedSwan CRE, Pillow, BEI, Sabi Group, BoundlessPay, Gamic, Dexfiat, Picnic, and many others.
Stakeholders meet at Web 3 and Digital Economy Conference, 20 May 2023, Port Harcourt.
Come Saturday 20 May 2023, Cyberchain will be hosting stakeholders at its Web 3 and Digital Economy Conference, Port Harcourt. Sponsored by Zinochrome, NCC, NITDA and supported by ecosystem partners, including Stakeholders in Blockchain Technology Association of Nigeria (SiBAN), Web3 Hub, and B<>rder/ess, it provides an opportunity for stakeholders in the blockchain industry to "come engage with key opinion tech leaders in South South Nigeria".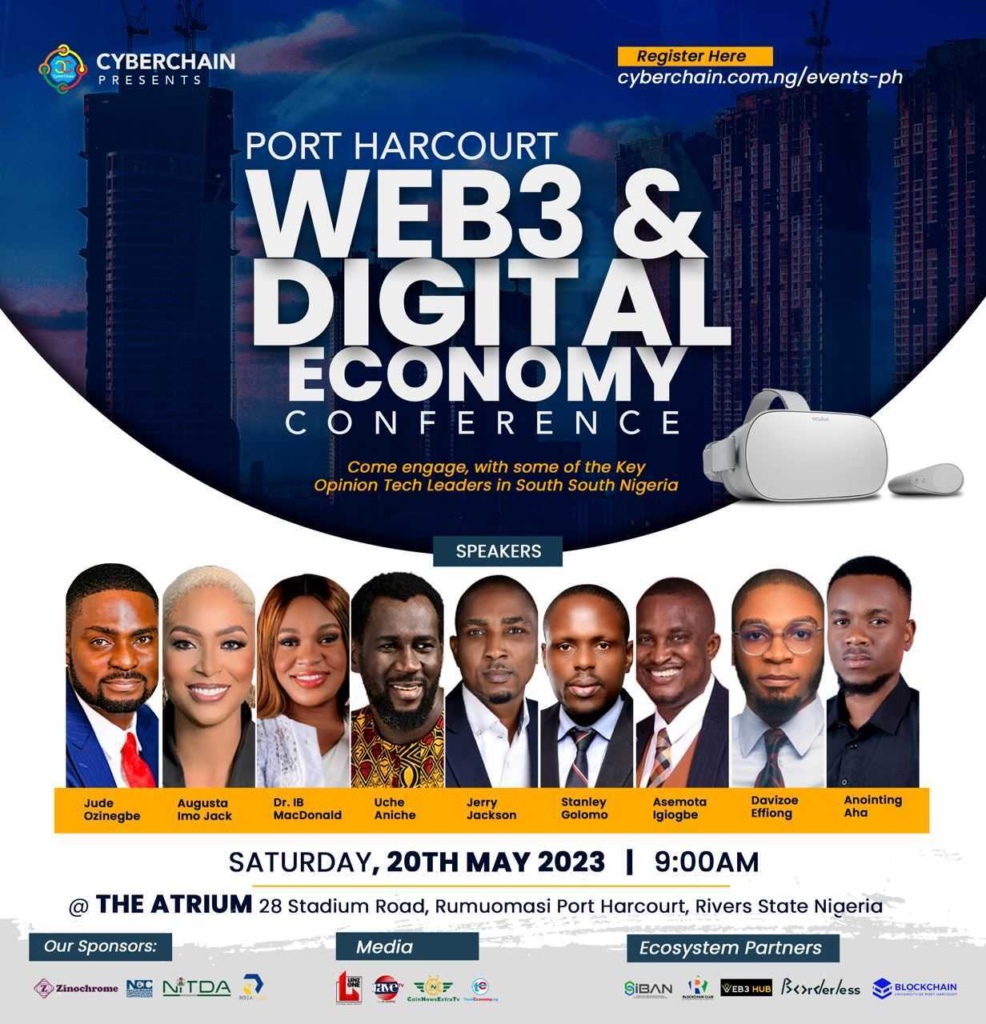 With the digital economy rapidly growing, the proper education and problem-solving skills provided by Cyberchain and its partners will help Nigeria become a global exporter of tech solutions in the future. The Nigerian tech industry is expected to make more great strides in the years to come and Cyberchain is delighted to collaborate with well-meaning individuals and stakeholders within Nigeria and the diaspora to expand the frontiers of blockchain in Nigeria and Africa.
---
PR: This press release is published by Cyberchain.