The year 2021, which ends in a few hours from now, has been a significant year to the blockchain & crypto space, both in Nigeria and globally.
In 2021, we witnessed the continued growth in crypto adoption in Nigeria, mainly driven by socio-economic factors and considerably restrictive monetary policies in the country. From the expansion of crypto exchange platforms to the deepening of peer-to-peer crypto trading; from the emergence of new blockchain & crypto education platforms and blockchain hub to the interest in non fungible tokens (NFTs), blockchain & crypto adoption in the country was appreciably diverse and deep.
No doubt, the Central Bank of Nigeria's (CBN) 5 February Directive on Cryptocurrencies in Nigeria significantly impacted on the shape the blockchain & crypto industry took in the year. Regardless of engagements by stakeholders in Nigeria's blockchain and fintech industries on the need for the CBN to reconsider its prohibitory stand, the CBN has effectively insisted on not going back to pre-February 2021 when KYC/AML compliance was required for the provision of banking and financial services to crypto users and entities.
In the same year, obviously as a response to the continued adoption of decentralized digital currencies such as bitcoin, the CBN introduced the eNaira, Nigeria's central bank digital currency (CBDC). This was to the surprise of most Nigerians who had no idea that the central bank had been researching CBDCs for possible adoption in the country. Then came the crypto clampdown by banks in Nigeria, supervised by the CBN, shortly after the launch of eNaira.
In CAB's Top 20 Individuals that Shaped Nigeria's Blockchain & Crypto Industry 2021, we recognize individuals whose works have shaped the industry, whether positively or negatively, in 2021. These men and women have impacted blockchain & crypto awareness, advocacy, and adoption in Nigeria in the year 2021.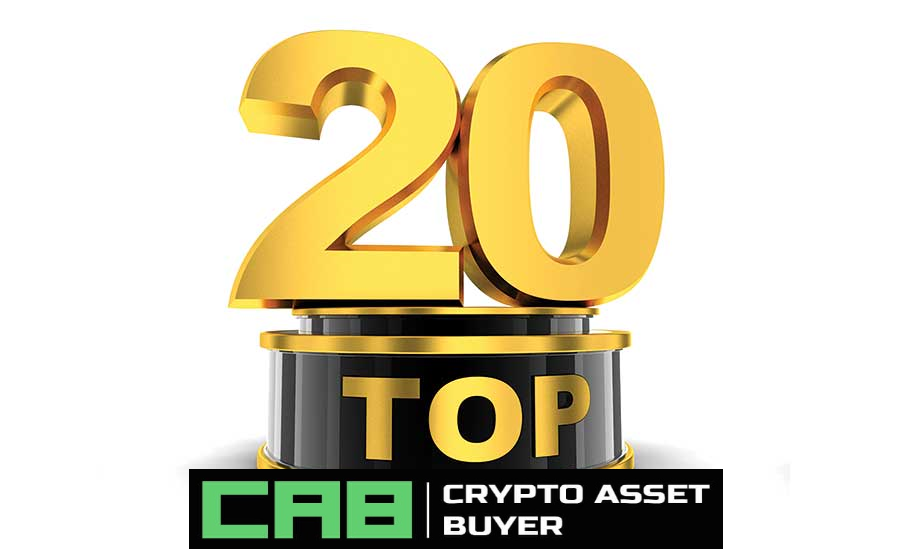 1. Adedeji Owonibi, Senior Partner, A&D Forensics
Adedeji Owonibi makes this list for his contributions to the growth and development of crypto forensics in Nigeria. Apart from providing training and certification for cryptocurrency crime investigations in Nigeria through A&D Forensics' partnership with relevant global bodies, Mr. Owonibi promotes safe adoption of cryptocurrencies by providing Nigeria's emerging crypto industry with the monitoring tools they need to identify, trace, and treat crypto transactions that may involve money laundering, financial terrorism, or other illicit use of cryptocurrencies. Thanks to Adedeji Owonibi's expertise, interventions, and initiatives, law enforcement agencies and Virtual Asset Service Providers (VASPs) now have access to crypto investigation training locally with a practical lab experience. Also, Adedeji Owonibi introduced Certified Cryptocurrency Compliance Specialist (3Cs) in Nigeria to assist exchanges, Over the Counter (OTC) traders, and merchants to become compliant with Financial Assets Task Force (FATF) travel rule. Among other positions, Mr. Owonibi currently sits as a Co-Founder & CEO of Convexity and a member of the Blockchain industry Coordinating Committee of Nigeria (BICCoN).
2. Charles Okaformbah, Co-founder & Technical Team Lead at Convexity
Charles Okaformbah contributed to the growth and development of Nigeria's emerging blockchain industry through his work in the space as a blockchain solutions architect and by providing technical support for blockchain & crypto startups at Convexity Hub. Charles Okaformbah is currently a Blockchain Solutions Architect for Sterling Bank, CoFounder of VesselTrust, and CoFounder at Convexity.
3. Chiagozie Iwu, Founder of NaijaCrypto & NaijaPay
As the CEO of NaijaCrypto and NaijaPay, Chiagozie Iwu contributed to crypto adoption in Nigeria through his entities. In 2021, he led the launch of NaijaCrypto's new app on Android and iOS, updated liquidity and risk management frameworks, and integrated new blockchains such as Binance Smart Chain, Tron, and Waves. In the same year, Chiagozie Iwu led NaijaCrypto's expansion into Haiti and Kenya. Apart from his business achievements, Chiagozie Iwu has demonstrated leadership and courage in 2021 in speaking up for free and fair access to banking and financial services for virtual assets service providers (VASPs). Particularly when CBN restricted cryptocurrencies in Nigeria's banking and financial industry, Mr. Iwu expressed his worries about this, pointing out that for CBN to achieve its goal of ensuring a safe and sound financial system, it should be working closely with cryptocurrency exchanges, not keeping them out. Mr. Iwu is the founder of NaijaCrypto and NaijaPay and the CEO of CI Cryptosolutions.
4. Chris Ani, Founder & CEO, DABA
For his contributions to crypto education, crypto trading & investments, and crypto adoption in Nigeria. The Founder of Digital Abundance Business Academy (DABA), a digital skills & crypto academy which trains and empowers young people, Chris Ani launched in 2021 the DABA App, an online education platform where individuals and organizations gain in-demand digital skills for wealth creation, including crypto trading. Also in 2021, Chris Ani launched DABA TV, informing and entertaining members of the public about digital skills, crypto adoption, and financial freedom. A Binance Africa Influencer Award winner in 2020, very few persons in the Nigeria blockchain space, if any, influences and empowers young people the way Chris Ani does through his DABA platform.
5. Chimezie Chuta, Founder, BNUG
For his contributions to crypto education and policy development in Nigeria. Curator of the BNUG Conference—the leading blockchain conference in Nigeria—Chimezie Chuta successfully organized two blockchain conferences in 2021. The first conference, titled 'Blockchain, Crypto_Arts & Future of Money Conference 2021', held in Lagos in September. The second conference, titled, 'Betting Big on DeFi & NFTs', held in Abuja FCT in December. Under Chimezie Chuta's leadership at BNUG, BNUG successfully launched its Blockchain Business Report with two editions now out in print and also launched the BNUGDAO, Africa's first Crypto Native Community governed by Smart Contract. Also in 2021, Chimezie Chuta provided an introductory training on cryptocurrencies to the Payment Systems Department of the Central Bank of Nigeria (CBN) through BNUG. Chimezie Chuta is the Vice Chairman, Blockchain industry Coordinating Committee of Nigeria (BICCoN). In his capacity as BICCoN Vice Chairman and BNUG's representative in the Fintech Alliance Coordinating Team (FACT), Chimezie co-delivered a presentation on CBN's plan to adopt Central Bank Digital Currency (CBDC) in Nigeria to the CBN Technical Working Committee on CBDC.
6. Deborah Ojengbede, CEO, AFEN Group
Deborah Ojengbede contributed to the awareness and adoption of Non Fungible Tokens (NFTs) in Nigeria and Africa generally after launching AFEN NFT marketplace in 2021. In 2021, Deborah Ojengbede led her team to raise $1million after an Initial Dex Offering (IDO) in under 5 minutes. She also led her AFEN team to launch the Afrocentric NFT project, AFROXNFT, with the help of African historians and ancient African art curators. AFROX is a mix of modern, mystic, and ancient African designs as illustrated by African Afromysterics and 3D digital artist, Jesse Tomi. In the same year in review, AFEN played host to Antony Azekwoh, an in-demand digital artist from Lagos, Nigeria. Under Deborah Ojengbede's leadership, AFEN token has been listed on Coingecko, Coinmarketcap, Julswap, and Bitmart, and enjoys several endorsements, including endorsements by the Nigerian Tourism Development Corporation; and the Ministry of Tourism, Culture & Hospitality, Plateau State Government. As  envisioned by Deborah Ojengbede, AFEN NFT marketplace—built on Binance Smart Chain—looks to rank alongside global NFT marketplaces such as OpenSea and Rarible.
7. Emmanuel Babalola, Director, Binance Africa
For his contributions to the growth and development of Nigeria's emerging blockchain and crypto industry through investment in crypto education and crypto adoption. In January 2021, during Emmanuel Babalola's role as Business Development Manager for Binance in Nigeria, Binance added an NGN FIAT/NGN pair to its peer-to-peer (P2P) trading platform in Nigeria, boosting easier access to crypto in the country. Binance also launched a dedicated site for Nigeria. The year 2021 saw Emmanuel Babalola rising from Business Development Manager to Director of Binance in Africa. In his capacity as the Africa Director, he introduced the Binance Masterclass which provided free blockchain education to Nigerians and Africans generally. In November 2021, Emmanuel Babalola led Binance and Bundle to strike ambassador deals with Big Brother Naija 'Shine Your Eye' housemates, Whitemoney (the winner), Pere, and Cross. This deal is bound to further promote crypto awareness in Nigeria. You will not be wrong to describe Emmanuel Babalola as the CZ of Africa. In the blockchain & crypto industry, Emmanuel is one of those who pioneered the idea of an intercommunity working group which led to BICCoN in January 2021. In the same year, Emmanuel Babalola was involved in crypto education initiatives in collaboration with law enforcements for the purpose of sanitizing Nigeria's crypto space. With his wide crypto industry knowledge and experience, Emmanuel Babalola has strategic connections in the web of P2P/OTC crypto subsector in Nigeria and around the continent. Emmanuel Babalola is a former Secretary of Stakeholders in Blockchain Technology Association of Nigeria (SiBAN) and currently sits as the Secretary of the Advisory Board of SiBAN.
8. Godwin Emefiele, Governor of the Central Bank of Nigeria (CBN)
For his role in effectively discontinuing KYC/AML compliance for crypto users and entities since February 2021 and denying banking and financial services to the crypto industry, thus stifling crypto adoption in Nigeria's banking and financial system. This anti-crypto approach of the CBN continues to impair the plan of the Securities and Exchange Commission (SEC) to regulate digital assets in Nigeria. Also, as a response to the growing demand for digital currencies, Godwin Emefiele led the CBN to launch eNaira, Nigeria's Central Bank Digital Currency (CBDC), in November 2021. Immediately the eNaira was launched, CBN effectively started a clampdown on Nigerian bank-account customers who use their bank accounts for crypto trading, specifically peer-to-peer (P2P) crypto trading. Under the supervision of the CBN, thousands of account numbers have been reportedly closed, blocked, or frozen by banks, depending on the circumstances of each case. According to the CBN Governor, cryptocurrencies are predominantly used by criminals and consequently do not have a place in Nigeria's banking and financial system. Although the CBN circular of 5 February 2021 which prohibited cryptocurrencies in the banking and financial system has been described as illegal by the Federal High Court, Godwin Emefiele continues to drive the CBN's current anti-crypto agenda, significantly shaping Nigeria's crypto industry in 2021.
9. Hanu Fejiro Agbodje, CEO, Patricia
For driving crypto awareness and contributing to crypto adoption in Nigeria through the sponsorship of Big Brother Naija, one of the biggest reality TV shows in the world. Patricia was the second sponsor of the reality TV show alongside Abeg Technologies as the major sponsor of the show. In the heat of the CBN denial of banking and financial services to the crypto industry, Hanu Fejiro Agbodje moved Patricia's headquarters to the Republic of Estonia. In 2021, Hanu Fejiro Agbodje led Patricia's expansion to over 8 countries and secured her second crypto license in Lithuania. In the year under review, Patricia has received notable awards under Hanu Fejiro Agbodje's leadership, including being nominated as TechPoint Africa's Most Outstanding Crypto Exchange & Startup of 2021, winning the Virtual Assets Manager Award at the BusinessDay BAFI awards and Brand Communicator's most innovative Fintech Brand of the Year.
10. Jack Dorsey, Founder & former CEO, Twitter
Jack Dorsey has contributed directly and indirectly to the growth of Nigeria's emerging blockchain & crypto industry. In June 2021, Jack Dorsey said that "the people of Nigeria will lead Bitcoin", despite the clampdown on cryptocurrency trading by the CBN. Also, in September  Jack Dorsey led Twitter to introduce a Bitcoin tipping feature to enable Twitter users send and receive tips using Bitcoin as part of Twitter's plan to help creators on the app to earn money or accept cryptocurrencies for payment. And in December 2021, Jack Dorsey appointed three Nigerians to lead the ₿trust Fund that he formed in partnership with Jay Z, the American hip-hop star. The Nigerians appointed into the ₿trust Fund are Abubakar Nur Khalil, Obi Nwosu, and Ojoma Ochai. The three Nigerians—as well as the South African, Carla Kirk-Cohen—promoted Bitcoin development in Africa. Indirectly, Jack Dorsey's Twitter platform has been arguably the most open, engaging, and resourceful social media platform for crypto enthusiasts and experts who wish to follow both individual and corporate players in the global crypto ecosystem. During the #ENDSARS protest in Nigeria and the censorship that followed, Jack Dorsey suggested the use of bitcoin for donations.
11. Lee Ucheoma Ohaeri, Founder & CEO, Coin News Extra
Lee Ucheoma Ohaehi contributed significantly to the growth and development of Nigeria's emerging blockchain & crypto industry through news, blockchain events, and media programs by Coin News Extra. In April 2021, Lee Ucheoma Ohaeri made history when it made Coin News Extra the first media platform in the world to launch and run a dedicated twenty-four-hour live stream TV App focused on FinTech, blockchain & crypto, and AI. In November 2021, Coin News Extra organized a successful blockchain & crypto conference at the Nigeria Fintech Week through Coin News Extra's partnership with Fintech Association of Nigeria (FintechNGR). With this feat, Coin News Extra became the first blockchain & cryptocurrency media platform to host a blockchain & cryptocurrency summit during the Nigeria Fintech Week in Africa (Nigeria Fintech Week 2020 and 2021). At the conference, Coin News Extra recognized and awarded various players in the fintech, blockchain & crypto industry. Coin News Extra also launched a state-of-the-art mega TV studio in Lagos and Abuja FCT. Lee Ucheoma Ohaeri continues to use Coin News Extra to project Nigeria and Africa to the world while also striking strategic collaborations with global partners. He with his team works from Coin News Extra's new headquarters in Lagos.
12. Lucky Uwakwe, Founder, SaBi Group
For his contributions to DeFi, NFTs, Game Finance, SocialFi, and the Metaverse awareness and education. Lucky Uwakwe is chair of the Anti-Scam Crypto Taskforce set up by BICCoN in collaboration with SEC in the first quarter of 2021. In 2021, Lucky started an educational YouTube channel which informed members of the crypto community about scams in the space. In one of his YouTube videos, Lucky Uwakwe considered whether Inksnation, one of the most popular projects in Nigeria in 2020, was a scam or not. Lucky Uwakwe also has a YouTube video on eNaira adoption in Nigeria. A blockchain solutions architect with knowledge of tokenomics, Lucky Uwakwe is an author and is core founding member of Wakanda Inu, one of the biggest blockchain projects out of Africa in 2021. Lucky Uwakwe was Lead Strategist and a core founding team member of Yearn Finance Two (YFII ). He is an Advisor at Standard Protocol and Co-Founder of STOOR, a decentralized blockchain cloud storage.
13. Michael Adeyeri, CEO, Busha
For his contributions to crypto adoption in Nigeria in his capacity as Busha CEO by choosing to make a difference in user experience through real-time customer service and instant payouts in the crypto market. Driven by the mission to make crypto accessible to more people and reduce the entry barriers to the crypto market, Michael Adeyeri led the Busha team to make it possible for Nigerians to buy crypto for less than $1 (₦550). And unlike crypto exchanges with complex order books, Michael Adeyeri's Busha team has made its order book as simple as possible while also introducing easy limit buy and sell features. In November 2021, Michael Adeyeri led the Busha team to raise $4.2 million to scale its platform beyond Nigeria. Michael Adeyemi is looking to drive crypto adoption in other West African countries, launch a savings feature that would allow users to earn interest on their crypto, and enable users to spend cryptocurrencies at select online and offline retail outlets.
14. Munachi Ogueke, Chief Bitcoin Officer (CBO), Yellow Card
For his contributions to cryptp adoption in Nigeria through the growth of Yellow Card in Africa and for supporting P2P crypto adoption through OTC model in Nigeria. As the CBO at Yellow Card, Munachi has helped Yellow Card further position itself in the Nigeria crypto market in the year in review. From being generally considered a foreign crypto exchange, Yellow Card has significantly found stronger footing in the Nigerian crypto space. In September 2021, Yellow Card secured $15 million in Series A funding, representing the largest funding by a B2C crypto exchange in Africa. With Munachi Ogueke providing support at the Nigeria end, Yellow Card has become an Africa-focused cryptocurrency exchange with operations in 12 countries across the continent. In Munachi Ogueke's words, Yellow Card is "bringing access to people that don't have access to crypto and financial systems". Apart from his work at Yellow Card, Munachi Ogueke has also contributed to crypto adoption in Nigeria through his company, Cryset. Through Cryset, Munachi Ogueke supports cryptocurrency trading and payment capabilities in Nigeria, adopting OTC model to meet the growing demand on cryptocurrencies in Nigeria.
15. Obinna Iwuno, Founder, Crypto Bootcamp
For his contributions to crypto education in Nigeria through crypto training programs, mentorship, and conferences. In 2021, Obinna Iwuno grew Crypto Bootcamp significantly, equipping young people with skills they need to participate and grow in the blockchain & crypto industry. 2021 saw a number of Crypto Bootcamp trainees become content writers, community managers, digital marketers, project ambassadors, etc. Through Crypto Bootcamp, Obinna Iwuno also collaborated with brands including Binance, to organize Port Harcourt's biggest blockchain conference yet. Obinna Iwuno is currently the Executive Secretary of Stakeholders in Blockchain Technology Association of Nigeria (SiBAN).
16. Ray Youssef, CEO, Paxful
For his contributions to crypto awareness and crypto adoption in Nigeria, not only through Paxful—the global P2P crypto platform he leads—but also through his unwavering projection of Nigerians and the Nigeria crypto industry in positive light globally. In June 2021 during the Miami Blockchain Conference, Ray Youssef, giving a big thank-you to Nigerians, described Nigeria as "the lion of Africa" and Nigerians as "some of the most amazing humans" he has ever met, giving the energy, industry, and ingenuity of their Nigerian users. According to Ray Youssef, the way that Nigerian users of Paxful use crypto has redefined Paxful's understanding of crypto adoption. Ray Youssef, through Built with Bitcoin Foundation, has built and opened a primary school in Ankara Nandu, Kaduna State. In September 2021, Ray Youssef visited Nigeria with his team to launch PaxNaija Educational Centre in Abuja FCT. Because Ray believes that crypto adoption will continue to flourish, and alas been appealing to the Nigerian government to take advantage of "the wonderful opportunity to nurture the growth of the industry—an industry that the country is frankly already leading in". Ray Youssef needs "all the stakeholders—governments, policymakers, banks, and crypto platforms—to work together to understand how to regulate the industry to be even more inclusive, robust, and safer for users".
17. Ruth Iselama, CEO, Bitmama
Ruth Iselama has contributed to crypto adoption in Nigeria through her crypto exchange, Bitmama. In 2021, Ruth Iselama, faced with the hostility brought about by the current CBN anti-crypto policy, moved Bitmama to Germany and activated remote work. Ruth Iselama also introduced Bitmama's payment solution Changera, an international money transfer app that enables cross border transactions between the 54 countries in Africa. This made it possible for African vendors on social media to be able to offer their services within Africa and get paid regardless of the country they dwell in. In June 2021, Bitmama partnered with BitHolla, Korean white-label cryptocurrency exchange, to enable Bitmama list more African-based cryptocurrencies. In the month that followed, Ruth Iselama led her Bitmama team to partner with Xago, a South African Fintech that focuses on moving money across Africa, to enable users send and receive ZAR in over 10 countries, including Nigeria, Ghana, Kenya, Cameroon, Zimbabwe, Uganda, Angola, Tanzania, UK, Japan, and South Africa. In August 2021, Bitmama made it possible for users to fund their Bitmama wallet through bank transfer. In October 2021, Ruth Iselama led her team to secure a pre-seed raise of $350,000 to enable it to expand its operational presence and move into new African markets. In November 2021, Ruth Iselama led the Bitmama team to launch Bitmama virtual and physical crypto cards which allow users to engage in online transactions on various platforms. Ruth Iselama is a former Treasurer of SiBAN.
18. Senator Ihenyen, President, SiBAN
For his advocacy for responsive, responsible, and innovative blockchain & crypto policy and regulation in Nigeria by maintaining that regulators should require KYC/AML compliance and introduce a reporting system rather than prohibit cryptocurrencies in the country. In 2021, Senator Ihenyen authored two expository pieces titled "Analyzing the Use of Cryptocurrencies in Nigeria for Illegal Activities: Before We Kill the Goose that Might Lay the Golden Egg" and "How the Central Bank of Nigeria's definition of 'cryptography' illustrates the dangers of the single story". Also, under his one-year leadership as SiBAN President, SiBAN has secured both local and global partnerships towards promoting proper blockchain & crypto adoption and regulation. In the year in review, SiBAN has joined FACT, BICCoN, Fintech Association of Nigeria's Reguvators Forum, Blockchain Associations Forum (BAF); Centre for Evidence-Based Blockchain (CEEB), International Digital Asset Exchange Association (IDAXA), and Global Digital Asset & Cryptocurrency Association (Global DCA). In December, SiBAN was awarded "The Best Blockchain Association in Africa" by Coin News Extra at the Nigeria Fintech Week 2021. In his capacity as the Head of Blockchain & Virtua Assets Group at Infusion Lawyers, Senator Ihenyen has advised both local and global blockchain & crypto companies. He is the General Secretary of BICCoN and FACT, and the Founding Editor of CAB.
19. Tony Emeka, CEO, Earnathon
For his contributions to crypto education and adoption  in Nigeria through Earnathon, arguably the fastest-growing learn-to-earn crypto platform in Africa. In February 2021, Tony Emeka led the Earnathon team to introduce a new and simple way to learn about blockchain and cryptocurrency while earning. With Earnathon, users are able to study short and engaging course contents and answer quizzes to gain crypto knowledge and earn crypto tokens. After initially introducing Campus BCAT through Crypto TV Plus in 2019, Earnathon is the innovative way Tony Emeka is automating crypto education in Nigeria and globally. In March, Earnathon celebrated the onboarding of over 300,000 users onto the platform, spanning  over 100 countries. Since launch this year, Earnathon has partnered with Bantu, Lead Wallet, and Xend Finance to boost crypto adoption in Nigeria. In August 2021, Earnathon partnered with Atlas Capital to establish a blockchain campus in Africa beginning from Nigeria. In November 2021, Earnathon also partnered with Crypto Kitties 3D to drive blockchain and cryptocurrency education and awareness with focus on blockchain-based gaming. Today, Earnathon has fast transitioned into a one-stop platform for blockchain-based gaming. Tony Emeka's vision is to empower 1 billion people through learn and earn to invest a minimum of $10 into blockchain & cryptocurrency by 2050. Tony Emeka is the Managing Director of MA Media and former Vice Chairman, Media & Publicity of SiBAN.
20. Ugochukwu Aronu, Founder, Xend Finance
For bridging the gap between decentralized finance and financial services through its DeFi platform for credit unions. From inception, Ugochukwu Aronu has shown fine leadership at Xend Finance. In March 2021, Xend Finance officially launched, becoming the first DeFi project as well as the first Binance Smart Chain-built company raised fresh funds from new investors led by NGC Ventures and HashKey, bringing its total investment to $2 Million. In April 2021, Xend Finance made its $XEND token available on Binance Smart Chain and PancakeSwap. In June 2021, Xend Finance launched Xend Finance Academy, its free blockchain and DeFi education platform. In the last quarter of 2021, Xend Finance launched a free Layer-2 DeFi SDK for developers to build upon and launched its first hackathon, Xend Finance DeFi Hackathon 2. The hackathon corresponds with the Xend Finance Software Developer Kit (SDK) release, allowing individuals to build on top of the Xend Finance DeFi platform, a Layer-2 DeFi infrastructure. Leading a Xend Finance team where developers make up about 70% of the team, Ugochukwu Aronu led the team to launch Xend Cross-Chain High Yield Aggregator, the industry's first high yield aggregator across multiple chains. With this, investors (and yield farmers) can easily access  best yields in one place rather than having to search for them on different platforms. Also, Xend Finance launched its mobile ap on Android and iOS and $XEND staking platform. The "Esusu" of the blockchain space, Xend Finance was founded by Ugochukwu Aronu due to the need to help people save money in a decentralized stable currency and also earn interest in that stable currency. In the next decade, Ugochukwu Aronu envisions that Xend Finance will secure over 10% of the overall global credit union market.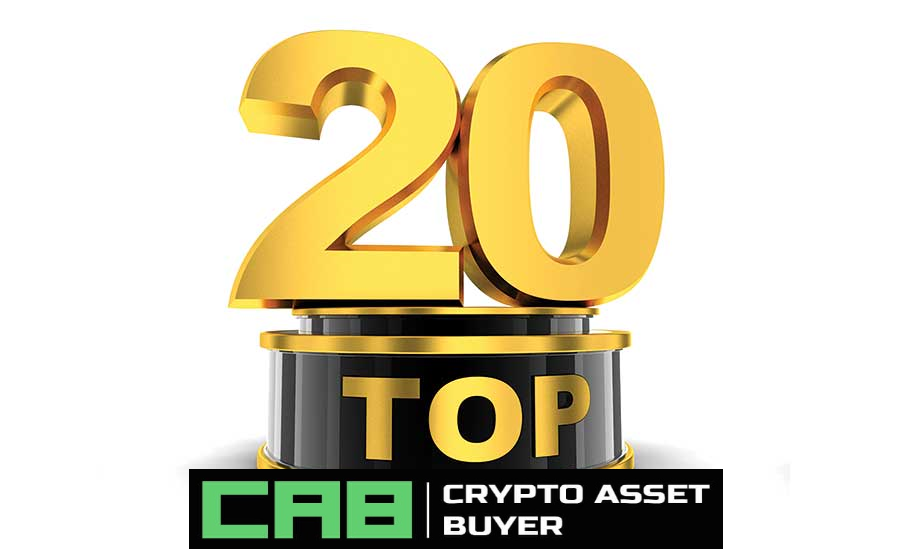 Donate to CAB:
bitcoin: bc1qej7f92d8zxz7fdmzxy5xe60rzlzgdjlpr05rdn
BNB: bnb17xw7dnkmcvfqywxr295k8mvq6spcx0h63ec600 (NO MEMO)