At the recently held P2P Conference, a blockchain conference organized by the Stakeholders in Blockchain Technology Association of Nigeria (SiBAN), some stakeholders in Nigeria's blockchain industry received recognition awards for their contributions to the growth and development of Nigeria's emerging blockchain industry.
The awardees are Channels TV, Convexity, CryptoTvPlus, Paxful, and the Securities and Exchange Commission (SEC). The only individual who received an award was Paul Ezeafulukwe, the two-time Chairman of SiBAN. The awards were presented by Jude Ozinegbe, Chairman of the P2P Conference Planning Committee, and Senator Ihenyen, SiBAN President.
Channels TV got a recognition award for "promoting blockchain awareness and education through its daily Business Morning program". Indeed, Channels TV's Business Morning program has been both engaging and enlightening for many viewers, keeping viewers up to date on trends in the world of business. Apart from tracking and analyzing forex trading, capital markets, and the Nigerian Stock Exchange, Business Morning has been following the crypto market and blockchain space, helping viewers make sense of the numbers. Ladi Williams, one of the members of the Business Day crew, attended the event.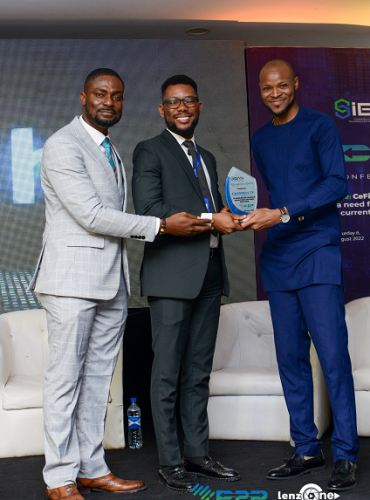 Cryptotvplus, a pioneer media company with an office in Lagos, Nigeria, also received a recognition award. Founded by Tony Emeka, Cryptotvplus got a recognition award for "being the pioneer media agency in the Africa blockchain & crypto community". From its ground-breaking broadcasts, including Inside Blockchain, as well as BCAT, its blockchain & cryptocurrency awareness program, Cryptotvplus continues to show leadership in the crypto media space both in Nigeria and in Africa. Marvelous Akpere, a member of Cryptotvplus and currently Operations Officer at Earnathon, a crypto education platform with play-to-earn model, was on ground to receive the award on behalf of  Cryptotvplus.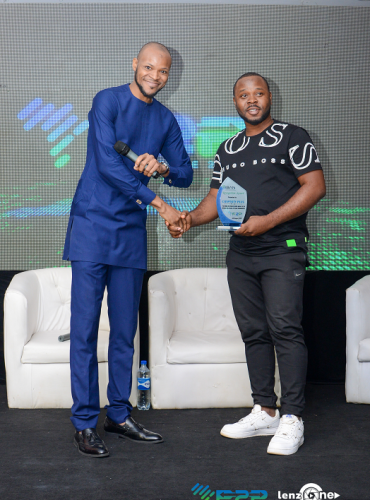 Away from the media to blockchain development, next is Convexity, Nigeria's first blockchain hub. Co-managed by Adedeji Owonibi and Charles Okaformbah, Convexity got a recognition award for "establishing Nigeria's first blockchain hub and supporting blockchain development". With an Abuja-located facility where project founders and blockchain developers can collaborate to build amazing projects across various industries, including agriculture, finance, transportation, and others, Convexity is contributing to the future of Nigeria's blockchain industry. Chioma Onyekelu, a member of Convexity and cryptocurrency Investigator at A&D Forensics, received the award on behalf of Convexity.
From blockchain development to blockchain & crypto education, next is Paxful, a global peer-to-peer crypto platform. Paxful got a recognition award for "establishing a blockchain education centre in Abuja FCT, Nigeria"—PaxNaija Education Centre. PaxNaija Education Centre is a hub established to drive blockchain & bitcoin awareness and education in Nigeria, while also serving as a beehive for meetups, workshops, and conferences in the space.
Notably the only public agency that got a recognition award at P2P Conference 2022 was the Securities and Exchange Commission (SEC). Since 2017, the SEC has been making efforts to recognize and regulate the crypto industry as far as investments and securities are concerned. In May 2022, the SEC finally issued the New Rules on Issuance, Offering Platforms and Custody of Digital Assets. Though not perfect, the New Rules represent a vital step forward for an industry that has been clamoring for recognition. Specifically, SEC was awarded for "being the first Nigeria government agency to officially recognize digital assets and virtual asset service providers (VASPs) in Nigeria's capital market". Though no SEC representative was present to receive the recognition award, at the time of writing this report, the award plaque has been delivered to the office of the Director General of the SEC, SEC Towers.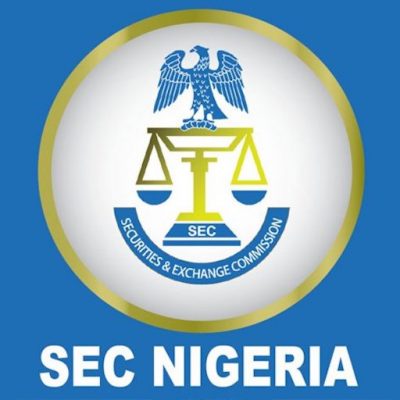 Paul Ezeafulukwe, who was present at the event and visibly surprised and delighted when he heard his name, got a recognition award for "his selfless service to Nigeria blockchain industry as two-time Chairman of SiBAN". In 2019 and 2020, Mr. Ezeafulukwe served as the Chairman of the Committee overseeing both policy formulation and management at SiBAN. This was the teething period when SiBAN was still being set up and made efforts to bring the various stakeholders in the blockchain space together. Mr. Ezeafulukwe now serves in SiBAN's Advisory Board. He is currently Senior Business Development Manager (Africa) for Bitget.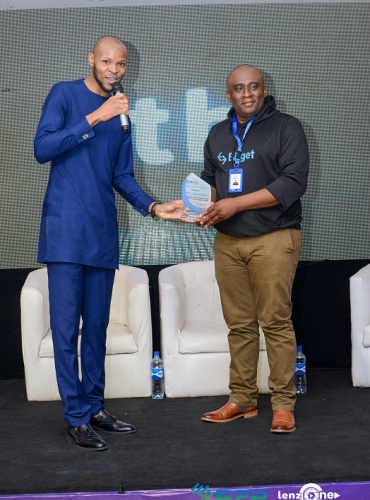 Though the maiden edition, P2P Conference was a resounding success. P2P Conference 2023 will also feature an award segment to recognize excellence in the blockchain industry. Sponsors were WhiteBIT, BoundlessPay, AAX, Qlip, LBank, and Mara. With a new Planning Committee already inaugurated ahead of the next conference in 2023, P2P Conference 2023 is expected to be bigger and better.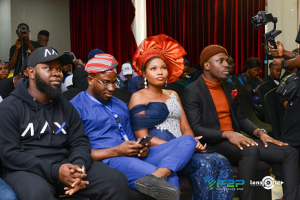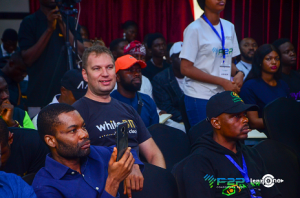 SiBAN is a self-regulatory body founded by stakeholders in Nigeria's emerging blockchain industry for the purpose of supporting players in the space; educating users and members of the public about the blockchain technology; promoting adoption by both private and public bodies; ensuring consumer protection and safeguards against scams; and working with regulators to help maximize the untapped potentials of the blockchain, while also minimizing risks. SiBAN works with industry leaders and policymakers to support the growth of the Nigeria digital economy. SiBAN promotes blockchain awareness, adoption, and advice towards encouraging a regulatory climate that supports innovators, protects consumers, and benefits the nation. For more information, visit https://siban.org.ng.