PR
To commemorate International Women's Day, the Crypto Ladies League is hosting what it described as "one of Africa's biggest online events" to bring more women to the blockchain ecosystem.
The 2-day event themed, Empowering Women's Growth in Blockchain, is targeted at elevating the career of women in blockchain and promoting inclusivity and diversity in the industry. It offers a great opportunity for blockchain enthusiasts and industry experts to explore the skills they need to blaze the trail in Web3 professionally.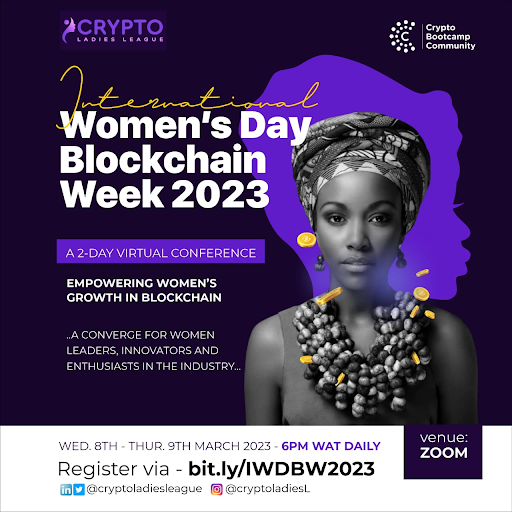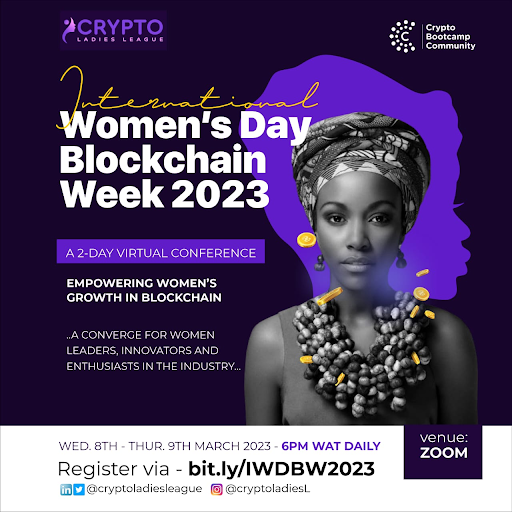 Special guests and international speakers across Africa will discuss strategies to increase the representation of women in the blockchain ecosystem, challenges faced by women in tech, and how to overcome them. Speakers will also discuss the future of women's innovation in Web3 and opportunities for career advancement. The event will celebrate the success of trailblazing women to demonstrate that career growth in the blockchain space is possible.
The event will take place on Zoom on 8–9 March 2023 at 6PM (WAT) daily.
Participants will learn how to navigate the entrepreneurial world and access a wealth of resources for innovative ideas in the blockchain industry.
Click here to register: http://bit.ly/IWDBW2023
Partners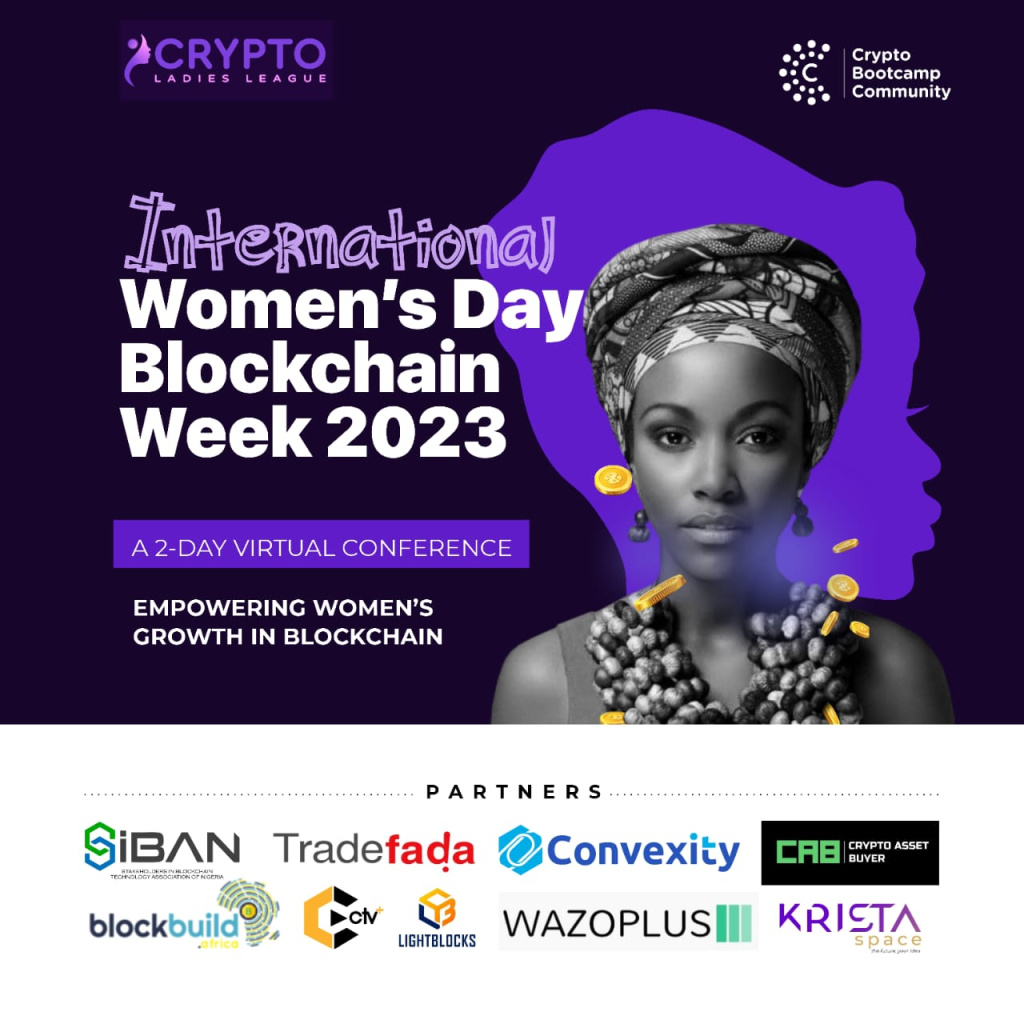 ---
About Crypto Ladies League
Crypto Ladies League represents an association of women in the blockchain industry seeking to create an ecosystem that connects women within and beyond the borders of Africa in the tech space, promotes the awareness of crypto, and also fosters mainstream adoption of blockchain technology and its numerous use cases.
Women from all around the world can interact and build a sustainable network that explores the potential of blockchain and decentralized finance.
The League was established in March 2021 by Obinna Iwuno, founder of Africa's leading blockchain community, Crypto Bootcamp. Mr. Iwuno is an expert with dexterity in the crypto & blockchain field who is oriented towards facilitating digital education that appeals to all strata of society.