Goldman Sachs (NYSE:GS), the second largest investment bank in the world, has ranked bitcoin (BTC) above 10-year US Treasury, Gold, and 22 other assets in 2023. According to Goldman Sachs' year-to-date asset return, BTC is the best-performing asset in the world.
After adding BTC to its assets ranking barely two years ago, Goldman Sachs' ranking of bitcoin as the no. 1 top-performing asset above other assets is significant and notable. With this no.1 ranking, BTC beats traditional asset classes, including US treasury, energy, real estate, and twenty other investment instruments. 
Also trailing behind BTC is Nasdaq 100, comprising stocks of leading global companies, including Amazon.com Inc (AMZN), Apple Inc (AAPL), eBay Inc (EBAY), Microsoft Corporation (MSFT), and Tesla Inc (TSLA). The closest asset to BTC is the MSCI Emerging Markets, which includes 24 emerging countries like Brazil, China, Egypt, India, Indonesia, Korea, South Africa, United Arab Emirates, etc.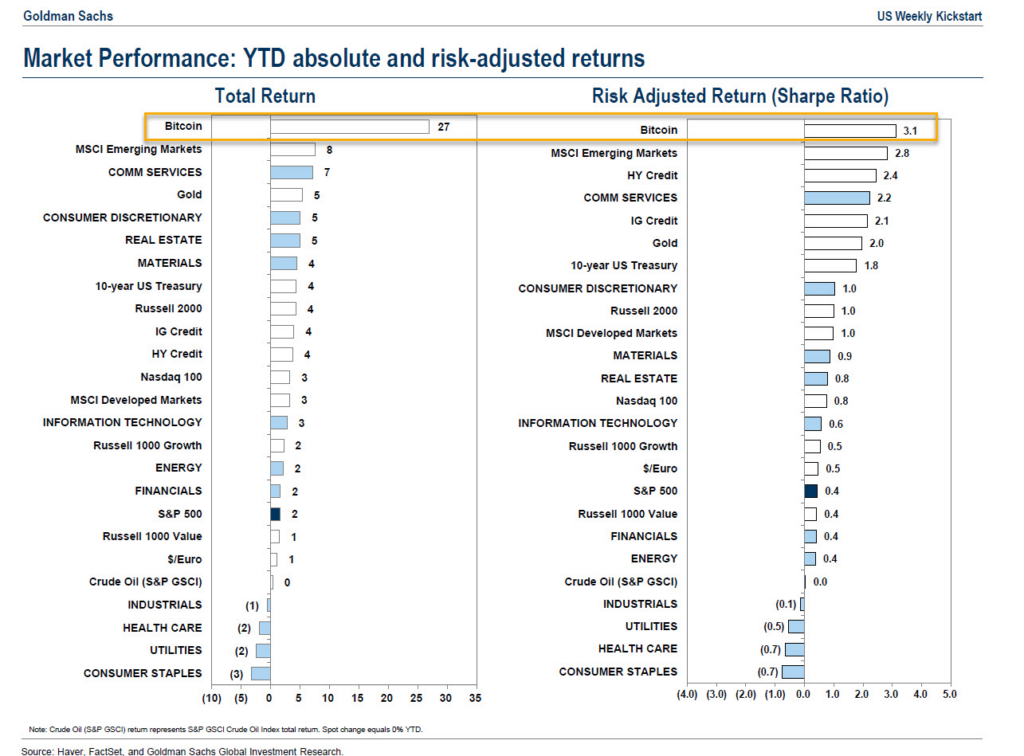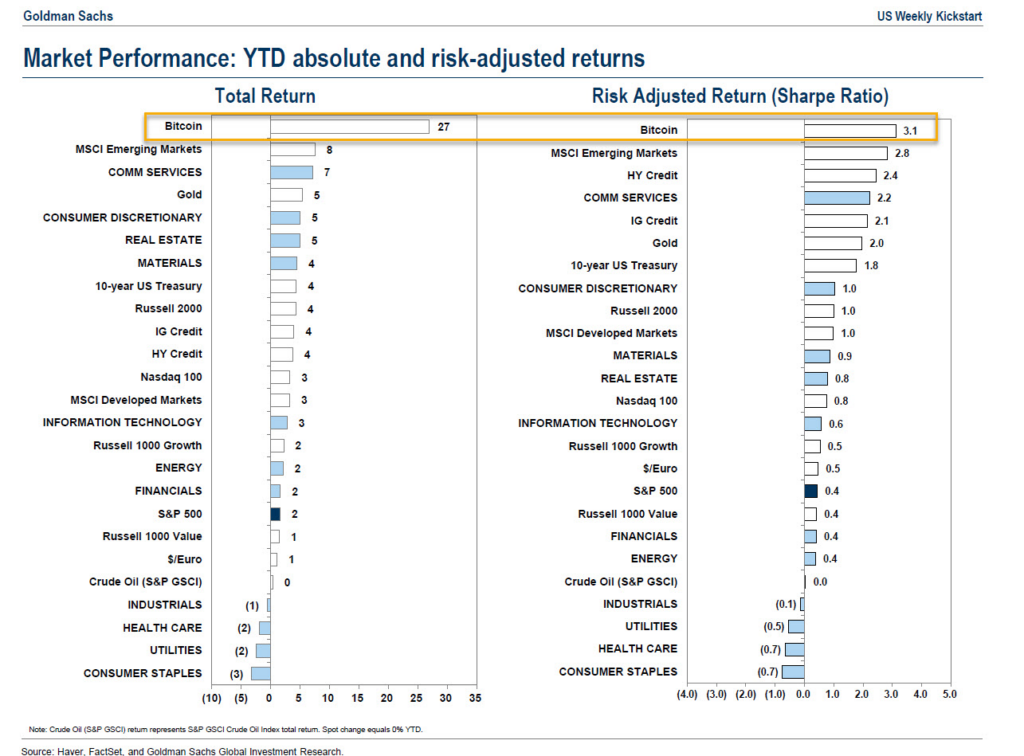 While the BTC story in 2023 may be looking like a fairy tale so far with over 27% price increase since the new year, Coingecko recently rated BTC as the worst-performing investment in 2022. According to the Coingecko report, BTC recorded a 64.2% drop in price. After BTC price slumped from its all-time high (ATH) of over $64,000 by November 2021, BTC took some more blows from the big collapses in the crypto industry in 2022. Combined with poor macroeconomic conditions, BTC price eventually slumped to $16,000. At the time of writing, BTC price is over $22,700 with over $437 billion of market share.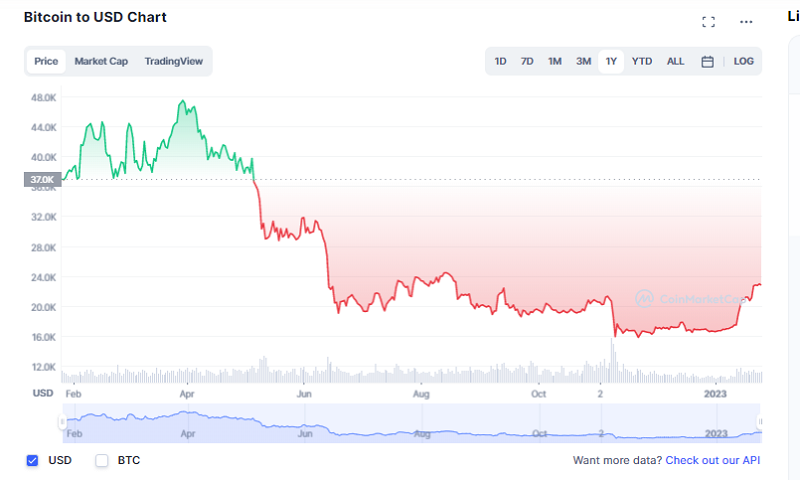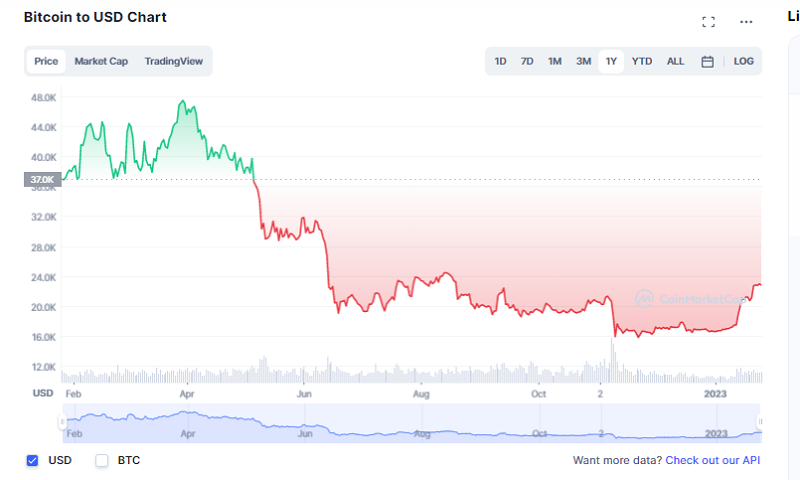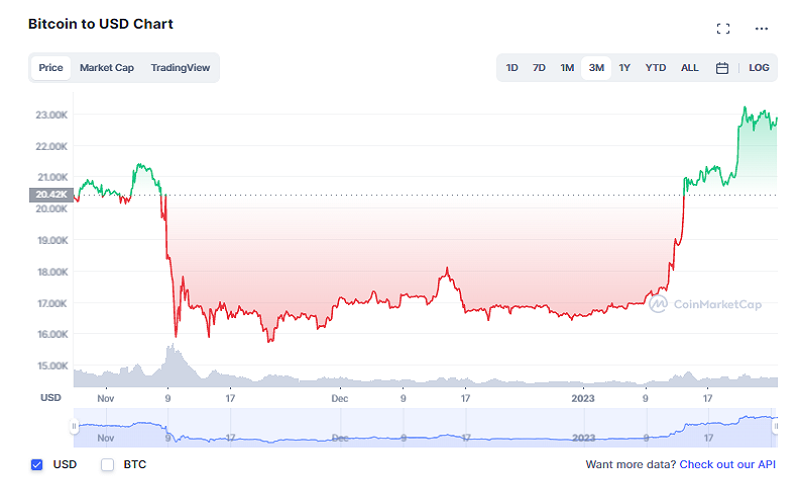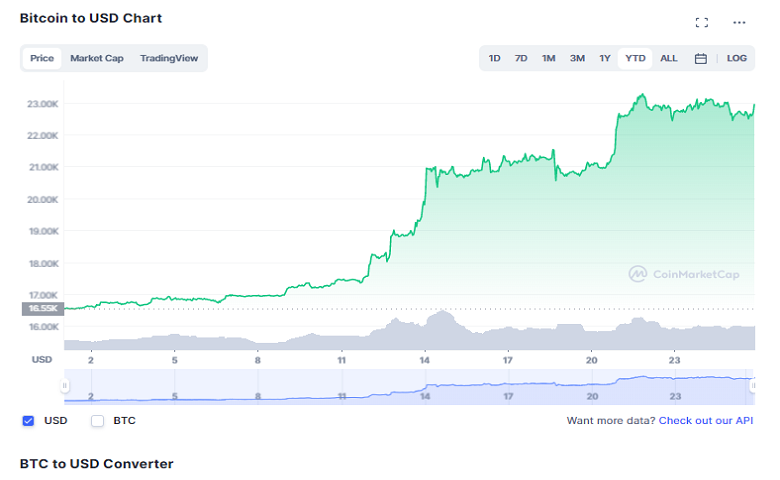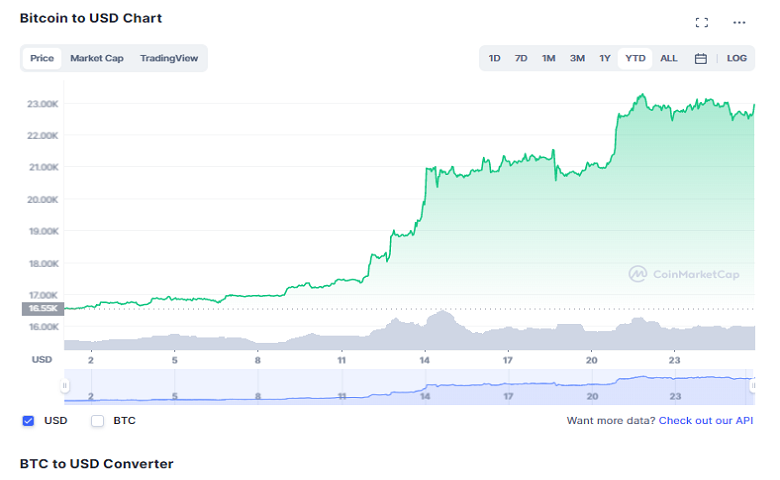 Read also: What is bitcoin?
Interestingly, Goldman Sachs' bitcoin ranking is coming at a time when Jamie Dimon, CEO of another global investment bank, JPMorgan Chase, maintained his skepticism about bitcoin in CNBC interview last Thursday. In Jamie Dimon's words, "Bitcoin itself is a hyped-up fraud. It's a pet rock."
Meanwhile, Litecoin token (LTC), an altcoin, outperformed BTC over the past three months and one-year timeframes. From January 2022, LTC investors gained over 31.% and 23.2% return on investment (ROI) more than BTC and Ethereum (ETH) investors, respectively. Litecoin also beat DeFi tokens with a landslide margin of 73% growth from 2022. Litecoin has a marketcap of over 6.3 billion, ranking 13th on Coinmarketcap. Litecoin price is currently about $88 with an ATH of over $387 at the peak of the crypto market in May 2021.
Read also: What is Litecoin?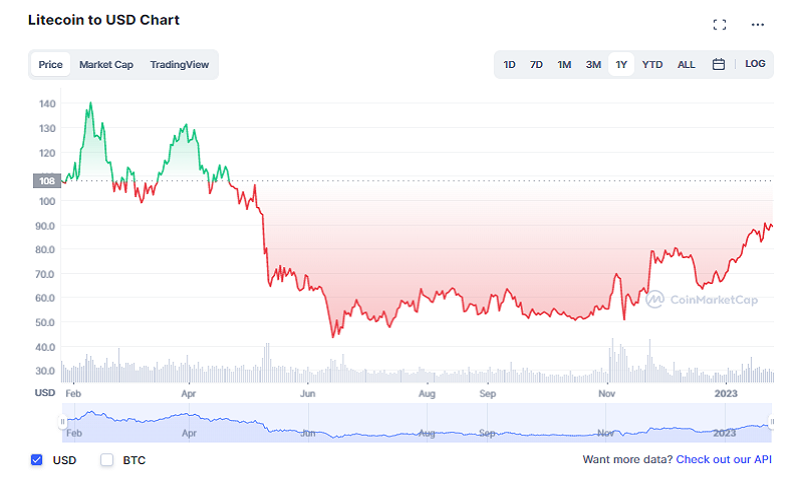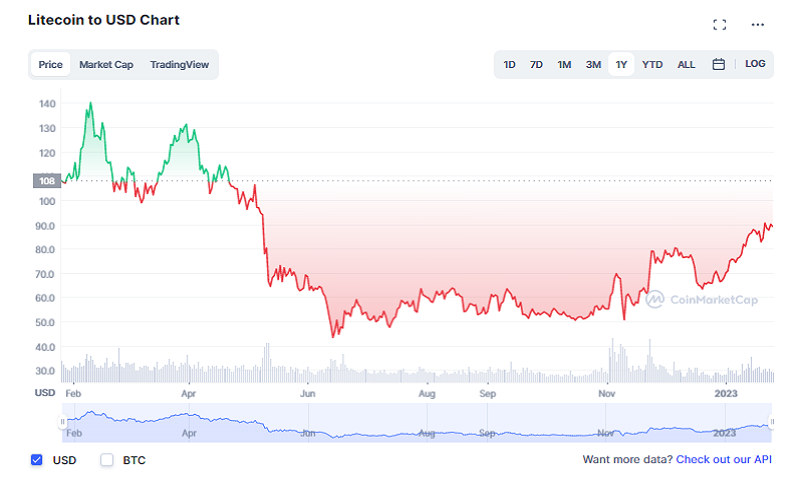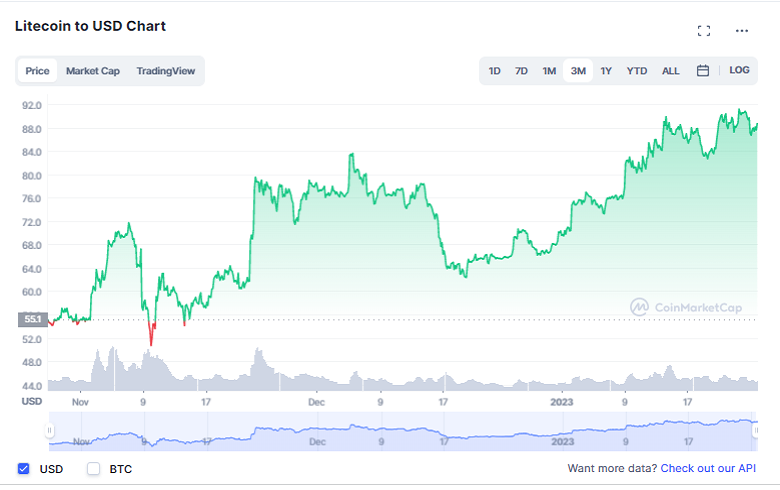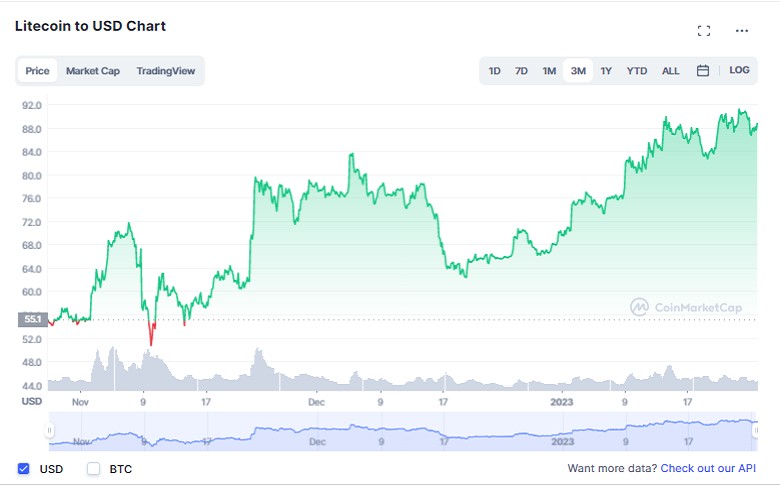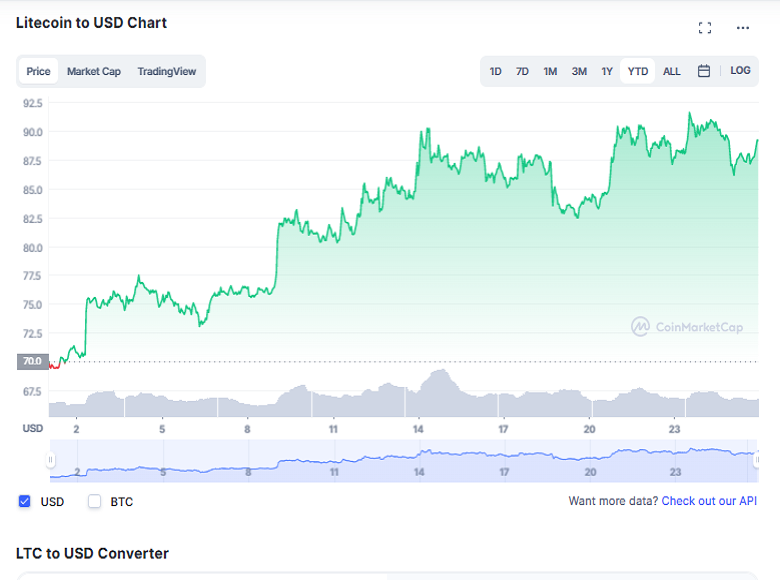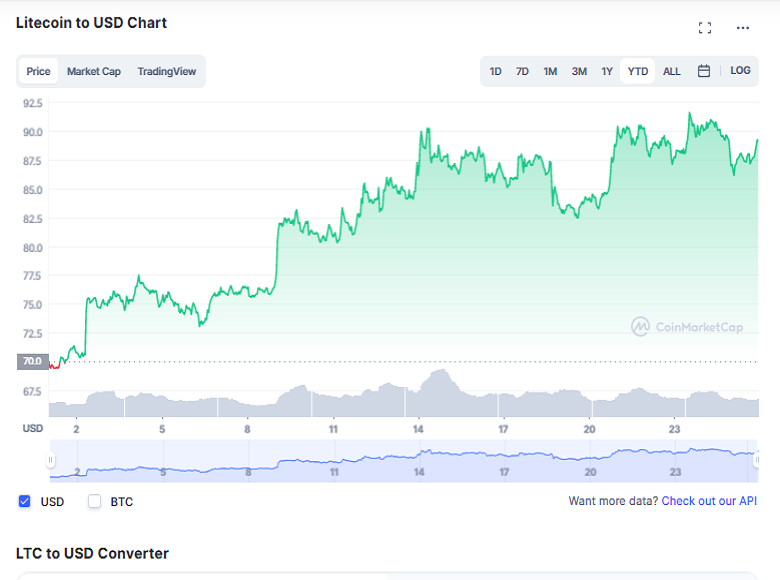 Read also: BTC jumps above $21,000 for the first time since November 2022. Is the crypto winter now over?