JPMorgan Chase will now allow its retail customers to enjoy access to crypto-asset investments. These are retail investors. A global leader in financial services offering solutions to corporations, governments, and institutions, JPMorgan Chase CEO, Jamie Dimon, once described bitcoin as a fraud.
Available from 19 July 2021, this new retail-investment service is available to all JPMorgan Chase wealth-management clients who request unsolicited crypto trades from the provided crypto funds. Such JPMorgan Chase clients must have requested investment advice or use the Chase trading app.
While it is not clear if the JPMorgan Chase news added any green candle to bitcoin market value, the impact was clear enough three years ago when bitcoin slumped by over 6% after Jamie Dimon, the chairman and chief executive officer (CEO) of JPMorgan Chase, described bitcoin a fraud.
Bank of America, Goldman Sachs, and Morgan Stanley have not (yet) introduced crypto-investment products for their retail customers. Will JPMorgan's announcement be the greenlight that other financial advisors and asset managers need to take crypto-asset investment beyond ultra-wealthy clients and institutional investors? Time will tell.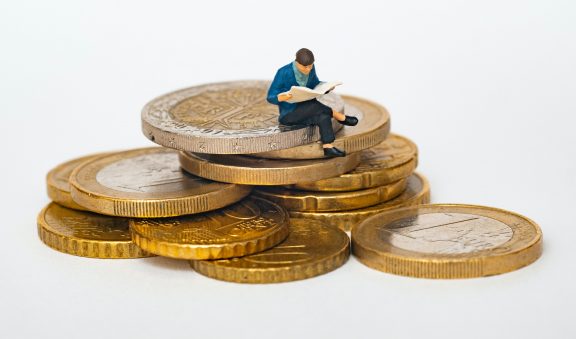 Photo by Mathieu Stern on Unsplash
What does this mean for the crypto asset buyer?
With JPMorgan opening a window of select crypto-investment opportunities for its retail customers, this may be a first of many. Before now, due to the high risks involved in crypto trading and investmentS, access to the crypto-investment services of financial advisers, including Bank of America, Morgan Stanley, have been limited to wealthy clients and institutional investors. This move by JPMorgan could cause two different ripple effects. On the one hand, it may spur more financial advisers and investment managers to also get onboard. And on the other hand, it may spur more "small investors" into the crypto market. These may impact in someway on the prices and market cap of the crypto assets in the funds offered to retail investors. This is a win for crypto adoption, especially for the retail investor.
Retail Investor