A collaboration that will boost the adoption of DeFi products for staking and farming NFTs as well as boost cheaper and faster cross-border transactions through Naira stablecoin
Dubai, 7 February 2022—BoundlessPay has announced a collaboration with Qitmeer public chain to further BoundlessPays' footprint and operation in the Asian market while Qitmeer increases their presence in Africa. BoundlessPay and Qitmeer ecosystems will be collaborating to build DeFi products for staking and farming non-fungible tokens (NFTs) on Qitmeer's third-layer protocol.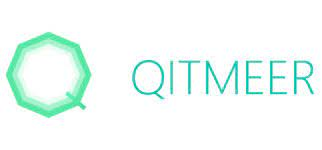 Furthermore, both BoundlessPay and Qitmeer will work together to develop and launch a Naira stablecoin pegged one–one with the Nigerian official fiat currency (Naira). The proposed Naira stablecoin will be used to facilitate global remittance amongst Nigeria, Africa, and Asia. The Naira stablecoin, according to the announcement, will be backed by a basket of currencies, including RMB and regulated stable coins.
About Qitmeer
Qitmeer is described as the first of its kind, created and dedicated to serving the ethical financial ecosystem while enhancing socially responsible asset growth, both for the Islamic financial population across the world and all other populations in the world with the main goal of influencing total financial inclusion across board.
As a public chain based on BlockDAG, Qitmeer implements GHOSTDAG, the first BlockDAG protocol with block total ordering support as its fundamental protocol which adopts a collaboration model in crypto mining in place of the conventional competitive model. This enables Qitmeer to reach mutually advantageous equilibrium in blockchain metrics, chiefly, security, decentralization, and scalability.
For more information about Qitmeer, please visit: https://qitmeer.io/
About BoundlessPay
BoundlessPay is a virtual or digital payment solution organization that aims to eliminate barriers to crypto-fiat transactions and make financial services accessible while leveling the financial infrastructural playing field for everyone by acting as the one true cost and time effective bridge between cryptocurrency and fiat transactions, to enable people and businesses compete on a global scale in a borderless and boundless world economy.
For more information about BoundlessPay, please visit https://boundlesspay.com/