The crypto industry is typically reputable for its receptiveness and that translates to how certain factors, with no exception to a one-word tweet from an influential industry player, can send the prices of crypto assets nosediving or skyrocketing.
It is safe to say that a third world war is threatening as Ukraine and Russia dive even deeper into their conflict. Markets across several industrial sectors are seeing negative impacts from the Ukraine-Russia crisis and as expected, the crypto market has raked in its fair share. The war has wiped out about $200 billion from the crypto market as major coins in the space including Bitcoin and Ethereum, see double-digit losses, leaving most traders and investors in doubts about the resurface on the validity of these coins as investment or asset.
Massive sell-offs induced by the ongoing war between these nations led the market to a decline of almost 10% in 24 hours this past week. Most leading cryptocurrencies, barring stablecoins, have witnessed a bloodbath with $200 billion liquidated. Investors are switching to survival mode as an end to the war is not in sight.
This past week, Bitcoin (BTC) plummeted by 8.12 per cent in bary 24 hours, while it was trading at $35,082.66. Ethereum (ETH) was trading at $2,350.25, with a fall of 13.28 per cent, while Binance Coin (BNB) was trailing by 12.34 per cent over the same period, trading at $332.97. Solana (SOL) declined by 10.44 per cent to $80.43 and Cardano (ADA) was down by 18.49 per cent to $0.7544.
Meme coins were also a part of the speculative reactions. Dogecoin was down by 17.90 per cent and was trading at $0.1107. Shiba Inu dropped by 16.92 per cent and was trading at $0.00002135. Dogelon Mars was down by 20.52 per cent and was trading at $0.0000006486, while Samoyedcoin was trading at $0.01839.
However, stable coins have shown minimal change amidst the market fall. Some crypto experts believe investments should be in stable coins like USDT or PAXG, which are based on the value of gold. Stablecoins may gain even more traction as a result.
According to Gaurav Mehta, founder of Catax, an online crypto tax and auditing platform, "everyone believed that crypto was a new asset class, but the Ukraine crisis has proved them wrong, and the crypto market continues to bleed. Because gold is up and stable coins are stable, it is safe to say that 'Digital Assets' are still not considered as a 'store of value' or 'asset' but more of the 'equities of blockchain' ".
Crises such as wars usually lead to a crash in the investment market. A crisis leads to fear, uncertainty and panic. People worry that conventional banking systems may be adversely affected, leading to people losing wealth. The crypto asset market is no different from other investments. It would be unrealistic to expect massive gains without big drops.
While it is almost impossible not to panic, it is important to hold on to your crypto strategy. The current market movement is simply a speculative reaction to the Ukraine-Russia crisis. Historical events show that similar occurrences such as this, for the most part, are short-term phenomena and markets tend to bounce back once the initial shock wears off.
It is advisable to observe, do away with panic, think long-term and stay invested. Experts advise that you invest in those assets that will hold value even after the crisis is over.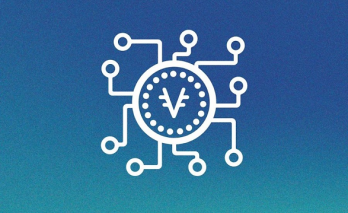 A trusted and reliable digital finance agency to buy and sell cryptocurrency, earn commissions, and get educated on blockchain technology. www.vorem.co