Introduction
Stripe, the technology company that builds economic infrastructure for the internet, has re-entered the crypto space after 4 years of stopping support for crypto payments. 
Co-founder of Stripe, John Collison, tweeted Thursday that Stripe now supports crypto businesses: exchanges, on-ramps, wallets, and NFT marketplaces. According to the announcement, Stripe doesn't just support "pay-ins but [also] payouts, KYC and identity verification, fraud prevention, and lots more".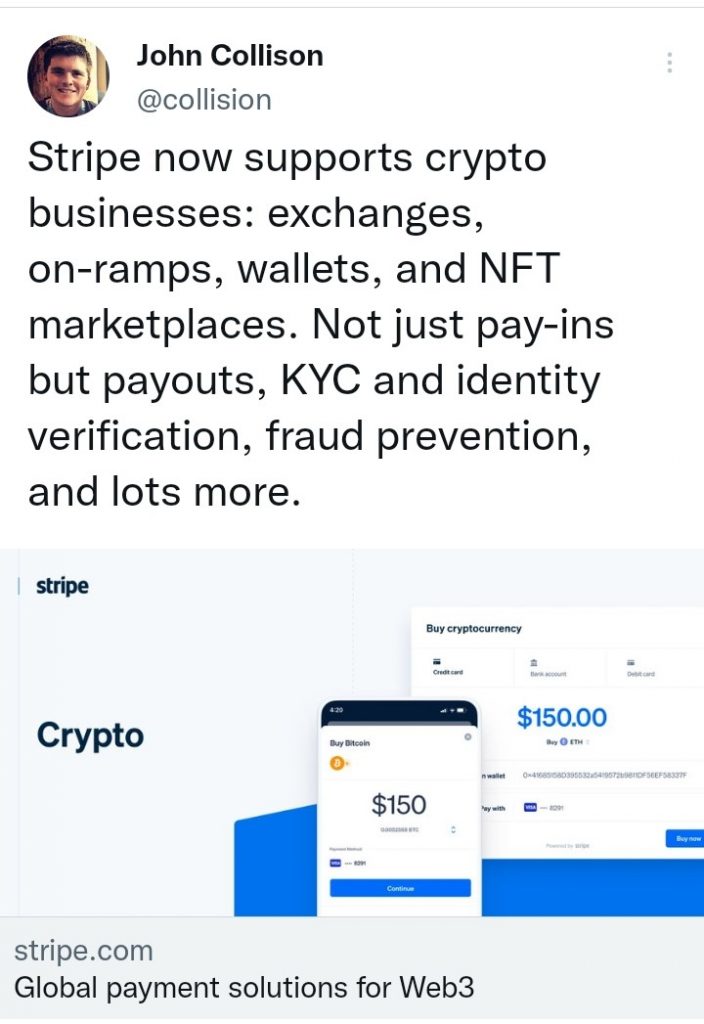 Crypto businesses, including FTX and Blockchain.com, have started using Stripe.
Stripe is "working to give crypto businesses access to today's global financial infrastructure — starting by partnering with FTX and Blockchain.com to broaden consumer access to crypto."
Brett Harrison, FTX US President is quoted on Stripe website as follows: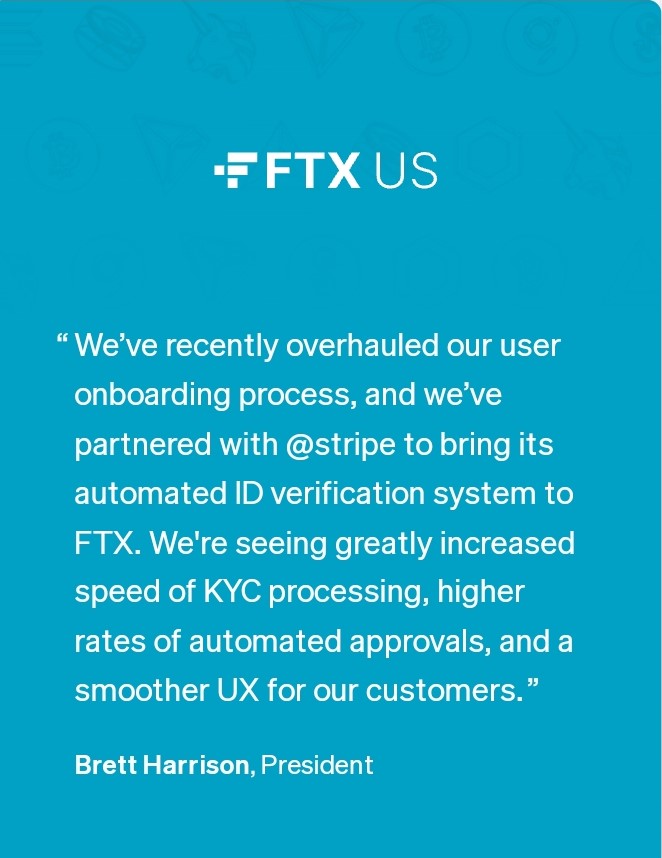 Two days ago, Sam Bankman-Fried (SBF), FTX CEO, tweeted excitedly about the partnership with Stripe: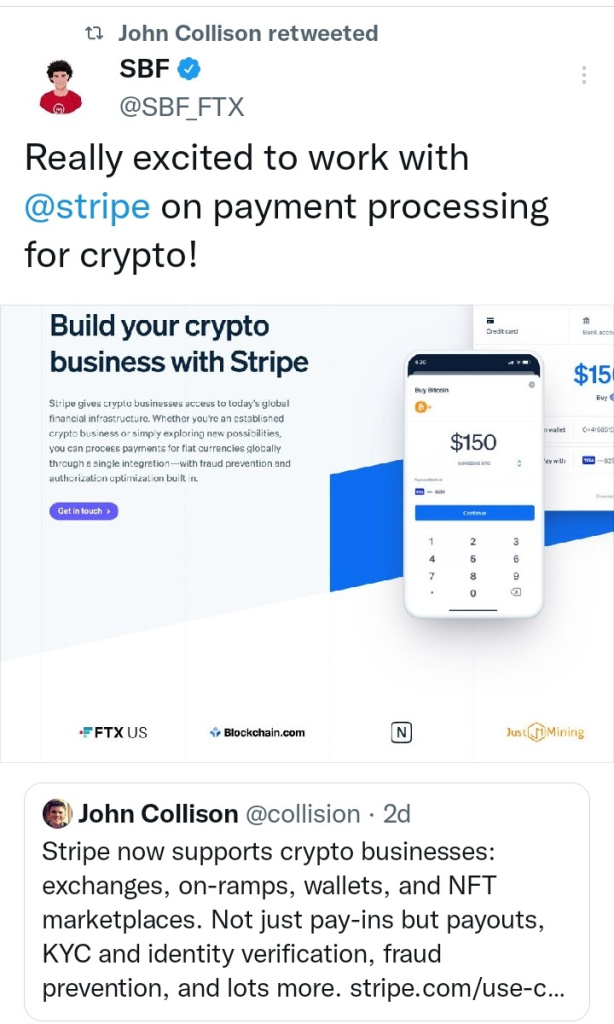 Stripe is not new to crypto, but has learnt "from new developments" that "crypto is going mainstream".
Stripe is in fact one of the first payments companies that offered bitcoin payments. As captured on its website, "[i]n 2014, [Stripe] became the first major payments company to support Bitcoin payments". 
But in April 2018, Stripe stopped facilitating bitcoin transactions. According to Stripe, due to block size issues associated with bitcoin, bitcoin was  "becoming less useful for payments".
According to Statistica, bitcoin blocksize in 2014 when Stripe got into the crypto space ranged between 14.56 gigabyte in January 2014 to 27.76 gigabytes by December 2014. By the time Stripe left the crypto space in April 2014, bitcoin blocksize had reached 163.01 gigabytes. By February 2022, it is 380.27 gigabytes. So Stripe must have found a way around the problem it identified 4 years ago because bitcoin blocksize has not stopped getting bigger per day. 
"We've learned that our optimism for the future of crypto was not unfounded", says Stripe. 
Millions of companies in over 120 countries, including Amazon, Google, Microsoft, Lift, Uber, Spotify, Shopify, Salesforce, NASDAQ, Slack, Expedia, National Geographic, and Booking.com, use Stripe for their businesses. Stripe has its headquarters in San Francisco and Dublin, with 14 global offices.
It would be recalled that Stripe announced its acquisition of Paystack, one of Nigeria's major payment companies, in October 2021. It would be interesting if crypto businesses in Nigeria and other African countries where crypto has been restricted by their central banks would be offered Stripe's crypto payment infrastructure.
While Stripe, after 4 years, has clearly learnt "[f]rom new developments in blockchain infrastructure to widespread interest from major financial institutions" that "crypto is going mainstream", both consumers and investors continue to wait for regulators to catch up.