Data from Coingecko, at the time of writing this piece, show that the global cryptocurrency market cap today is $2.04 Trillion, a 13.3% increase in the last 24 hours. The total cryptocurrency trading volume in the last day is at $130 Billion.
Bitcoin has made a beautiful 15% increase in the upward direction in the past 24 hours. It is within the boundaries of a bullish trend that may affect the cryptocurrency market until the coming weeks.
This appears to be a comeback for the crypto market after reacting to the shocking news of Russia's invasion of Ukraine a few days ago. The total crypto market capitalization dropped $1.5 trillion as fear, uncertainty, and doubt gripped the financial markets at the break of that news. But as evidenced in today's positive price increase, bitcoin has recovered enormously. Whether bitcoin has proven to be a hedge against global uncertainties is a topic for another day.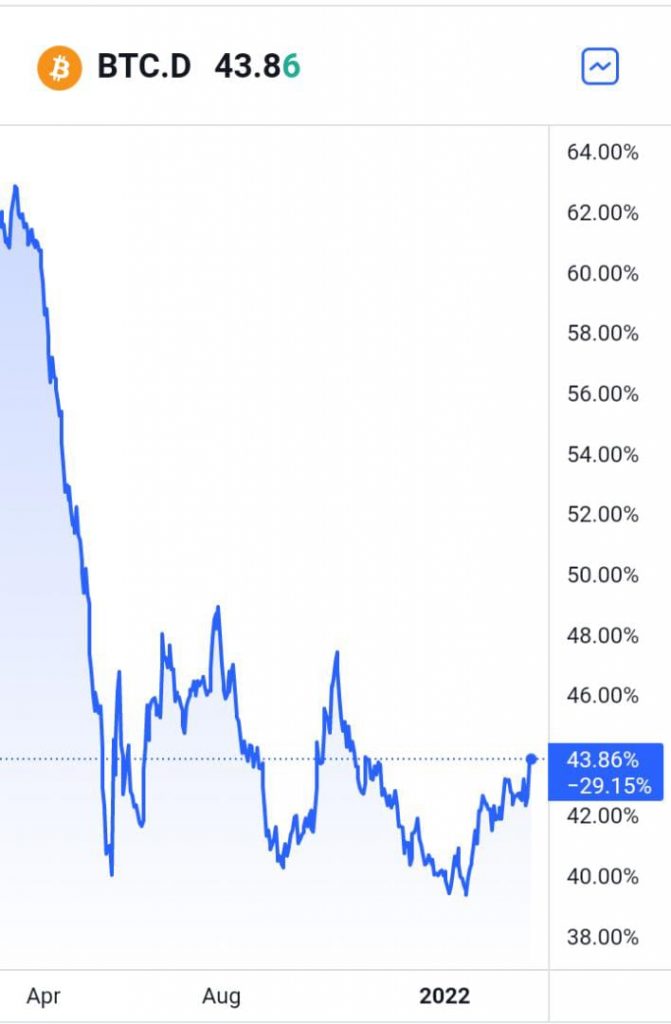 GlobalBlock's Marcus Sotiriou called this period "a historical moment" for the crypto industry as it's the first time a government has raised money via crypto at scale. He went further to say that "the increase in publicity for crypto as an alternative settlement method has been positive overall. This is because millions of dollars have been donated to Ukraine through crypto. Over $19 million in crypto donations has been sent to Bitcoin and ERC-20 (ether) addresses of the country". Indeed, by 1 March 2022, over $30 million and still counting has been donated to Ukraine.
Also, with the sanctions being rained on Russia by various nations and bodies globally, the Russian ruble has hit a record low in value against the dollar. The Russian stock market is shuttered. With Russia being largely blocked from the SWIFT system and international banking, crypto may become the alternative. But even the European Central Bank, Lagarde, wants to make that difficult for Russia, although that possibility may be a stretch since bitcoin and most cryptocurrencies are decentralized.
Liquidations in the crypto market now
Meanwhile, Coinglass, a cryptocurrency futures trading & information platform, reported that 74,151 traders were liquidated and they lost $341.29 million, following the massive pump of the price of various cryptocurrencies.
More short orders are being liquidated and other cryptocurrencies keep on moving up.  According to various market tracking bots, large short orders larger than $1 million are being liquidated. The largest single liquidation order happened on Binance—THETAUSDT value $11.08M.
Liquidations are common in high-risk trading due to the volatility of assets. During trading, if a trader's margin balance reduces, the exchange will demand for extra collateral to keep the position funded. Liquidations occur when an exchange forcefully closes a trader's leveraged position due to a partial or total loss of the trader's initial margin. That happens primarily in futures trading, which only tracks asset prices, as opposed to spot trading where traders own the actual assets.
To learn more about liquidation, spot trading, futures trading, and how to minimize losses and avoid getting liquidated when trading futures as a crypto asset buyer, click here.
The cryptoassetbuyer, investor, or trader is advised to trade carefully. Always apply appropriate risk management, and take profits where possible. The bulls and bears are forever in battle. Hence, we continue to closely watch the market to see if it makes a move, whether green or red. Keep a close eye on the market with CAB's Crypto Market Live page where you can view price changes of several thousands of coins and tokens live.