The crypto market is turning green with bitcoin (BTC) breaking out of its resistance level of $44,000. At the time of writing this, BTC is trading above $47,000.The ride is on.
Understandably, buyers have been largely betting on BTC hitting $44,000 or higher. With BTC now currently over $47,000, some level of optimism may be taking a walk in the market.
It's vital that bulls close the daily candle above $45,200 to be able to overpower the bears. This is expected to spike up the price for altcoins as well.
But I expect to see a little rollback today for the price to cool down a bit. One of the reasons for this is because the bears' intention seems to me to be to hold BTC below $43,000 until $700million in BTC options expire on Friday.
Generally, the crypto market is gradually turning green. Historically, most Octobers over the years have been favorable for crypto investors.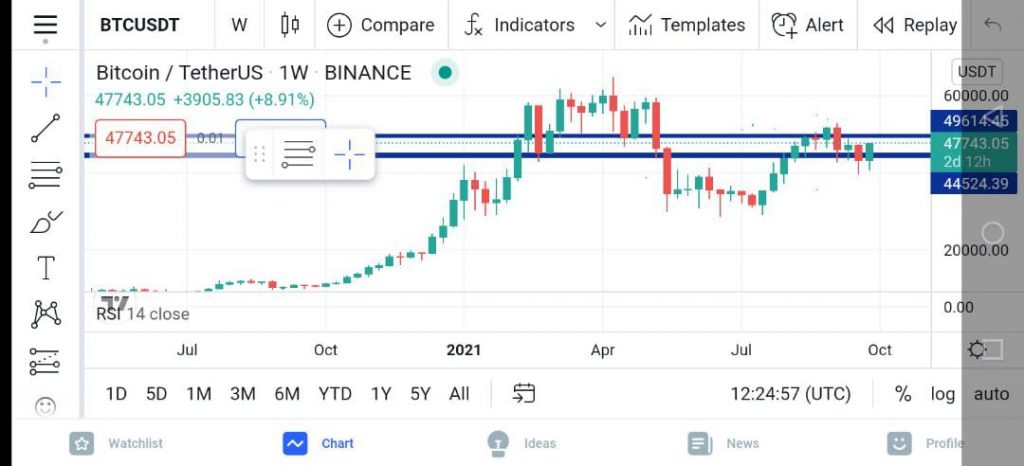 What could this scoop mean for the crypto asset buyer?
As seen in the update above, the signs are clear enough. Things are looking up, but don't be too optimistic. The ultimate test now is the October 1 BTC option expiry. If BTC price goes below $42,000, the crypto market will most likely turn red again. Very red.