PR
Initially created as the underlying technology for Bitcoin, blockchain has evolved into a powerful tool that can be used for a wide range of applications. The potential of blockchain technology is enormous, and its impact on various industries is expected to be transformative.
At the upcoming BlockchainUNN Conference 2.0, themed, 'Blockchain and Beyond: The Future of Technology', industry experts will discuss the future of blockchain technology and its potential to change Africa. In addition, attendees will be exposed to various career opportunities in the space. BlockchainUNN is the blockchain club of the University of Nigeria, Nsukka.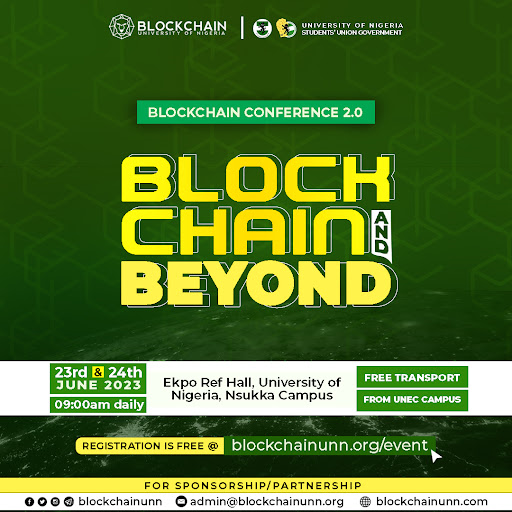 Conference Date and Venue
BlockchainUNN Conference 2.0 is set to hold from 23rd–24th June 2023 at EKPO Ref Hall, at the University of Nigeria, Nsukka, Enugu state, Nigeria.
At BlockchainUNN Conference 2.0, attendees will have the opportunity to hear from top experts in the field who are pushing the boundaries of what is possible with blockchain technology. Speakers will share their insights on the latest trends, developments, and innovations in blockchain technology, and provide an outlook on where the industry is heading in the coming years.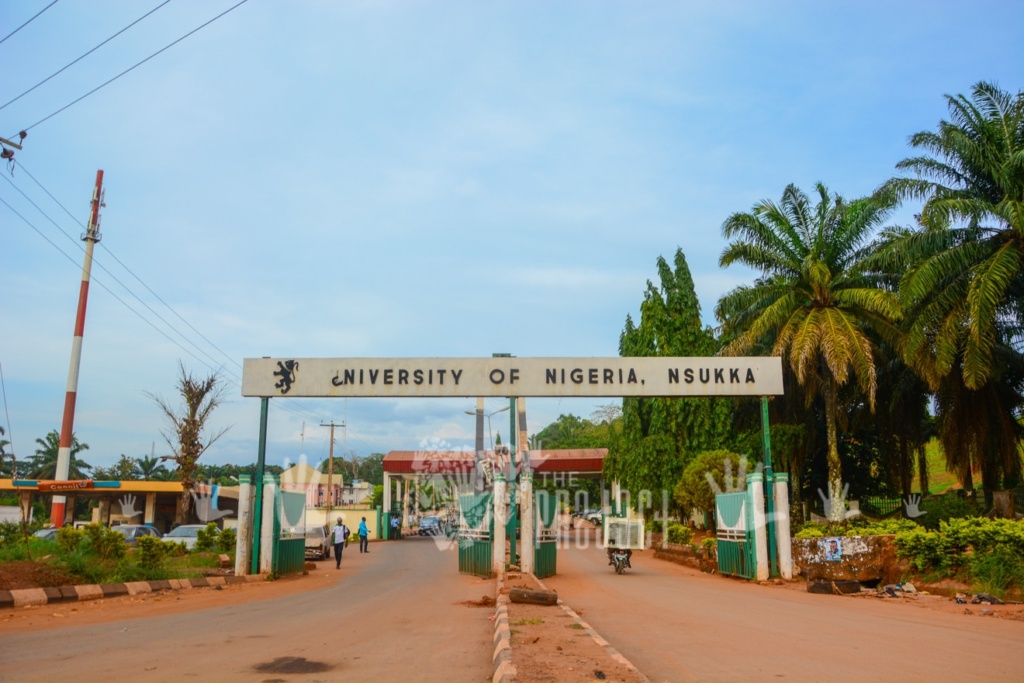 Conference Speakers
Amongst the list of Speakers/instructors lined up for the event are:
Ugochukwu Aronu, Founder Wicrypt||Xend Finance; Chris Ani, Founder & CEO DABA; Ayodeji Awosika, Founder, Web3Bridge; Investor Nnkay, Founder, The Palm Academy; Clement Hugbo, Founder, Web3D Media and DesignersDAO; Obiajulu Onyema, Founder, Superday; Uche Edeoga, Co-founder, BlockchainHub Africa; David Hebert; Joshua Mba, Founder Serzio||Stakecut; Joshua Nkwankwo (Judicodes), Lead, Buildspace Africa; Chidiebere Ekennia, CTO, BlockchainHub Africa; Abraham Owunaka (Astonish), Co-founder MDX; John Olamide; and Ohalewe Richmond.
Key Focus
Areas that the conference will focus on are decentralized finance (DEFI), crypto trading, transitioning into Web 3 from Web 2, technical writing, blockchain content writing, blockchain development, smart contracts, and software development. In addition, there will be hands-on learning workshops.
Register today.
If you are looking to play a role in the blockchain industry or even already do, ensure to join us at the BlockchainUNN Conference 2.0 to (re)discover the future of blockchain technology and its potentials to change the world and network.
To register, visit: https://blockchainunn.org/event
Crypto Asset Buyer (CAB) is a media partner to BlockchainUNN Conference 2.0.
Contact
Visit BlockchainUNN:
Website: https://www.blockchainunn.org
Twitter: www.twitter.com/BlockchainUNN
Telegram: t.me/BlockchainUNN
Email: admin@blockchainunn.org 

---
PR: Published by BlockchainUNN in media partnership with Crypto Asset Buyer (CAB)