---
The National Information Technology Development Agency (NITDA), committed to implementing a national digital economy policy for Nigeria, has reiterated its commitment to blockchain education in the country. Dr. Usman Abdullahi, Director of Information Technology and Infrastructure, NITDA, stated this during a panel session at the recently concluded London Blockchain Conference in the United Kingdom, as one of the panelists.
Assessing the impact of BSV's Blockchain Innovation Program
The panel which focused on assessing the impact of the Blockchain Innovation Program of the BSV Blockchain in advancing blockchain education in countries across the world, featured other panelists, Lise Li (CEO, Shanghai Keyi Technology), Reginald Tumuslime (Founder & CEO, Capital Savvy), and Nicholas Bierkert (CEO, 5thwork). Evan Freeman (Head of Education, Bitcoin Association) was the moderator.
Read also: What is Blockchain Technology? Meaning, Types, and Use Cases
During the panel session, Dr. Usman began with a brief history of NITDA and its key functions:
"[it] was established … to develop initiatives, provide infrastructure to facilitate innovation, and provide education for the public. If you empower an individual, you empower the nation. The Agency also regulates and coordinates the activities of technology. The third role of the Agency is to identify and harness emerging technologies."
The Agency's mandate is "to create a framework for the planning, research, development, standardization, application, coordination, monitoring, evaluation and regulation of Information Technology practices in Nigeria." Its priorities are "Developmental Regulation, Digital Literacy and Skills, Solid Infrastructure, Service Infrastructure, Digital Services Development and Promotion, Software Infrastructure, Digital Society and Emerging Technologies & Indigenous Content Development and Adoption."
Pointing out the role blockchain education plays, Dr. Usman emphasized that "[i]t is important to educate the people to domesticate the technology to solve their problems. We want Nigeria to be the emerging technologies hub for Africa. We are also leveraging our youth population [18-40 years] who make 65% of our population. We believe they are the future." He noted the importance of partnership in this vision: "…partnership is key for us. That is why we are partnering with BSV Education."
The Agency, in May 2023, completed its first cohort of training for 30,000 Nigerians on "blockchain technology for developing career skills in the emerging technologies." The program, dubbed NITDA Blockchain Scholarship 2022 Scheme, was implemented in collaboration with Domineum Blockchain Solutions. Dr. Usman lauded the completion of the program as a milestone in NITDA's commitment to blockchain education in Nigeria. He also referenced the recently adopted National Blockchain Policy as a proof of NITDA's commitment to its mission.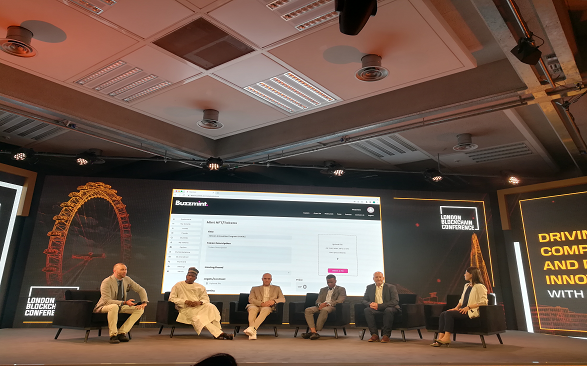 Blockchain education drives community and adoption in Africa.
Other panelists also emphasized the need for blockchain education and shared information about the work that their respective organizations are doing in that respect.
Li noted that, "Sometimes there is an assumption of the knowledge of blockchain. Education is key to understanding this technology." Loren added in similar terms that "[t]here is a false assumption about the real essence of the BSV Blockchain which was intended to be used for cash." For Loren, blockchain education will help people to appreciate "the real essence" better.
Tumuslime's Capital Savvy focuses on solving the issue of financial inclusion in sub-saharan Africa. The Founder and CEO affirmed that "Education is a very important element for markets like Africa." Bierkert, whose project, 5thwork provides training to students and rewarding them financially based on performance, said that an important aspect of blockchain education is the opportunity it affords learners to interact within a community. "Community is integral to learning," he stressed. He also noted that in educating people who face various challenges in their communities, "[it] is not my job to solve their problems since they understand it best, but I can provide them the technology for it."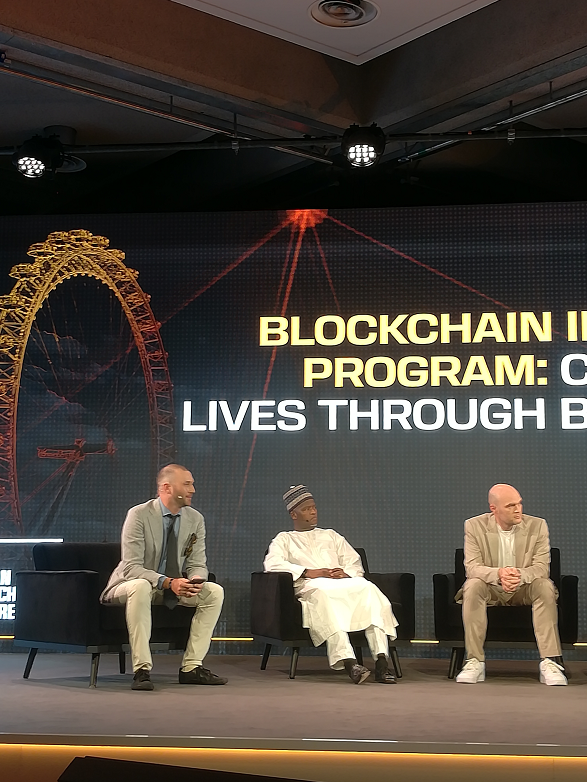 Read also: What are the career opportunities in the blockchain industry?