A Launchpad where users discover quality projects in the DeFi, Dapp, and NFT market, helping users enjoy more opportunities to participate in the early stages of these projects and get to receive rewards from airdrops
Singapore, 13 January 2022 — Bitget, a leading global cryptocurrency exchange, has deployed its Launchpad in conjunction with BitKeep, a top cryptocurrency wallet with more than six million users globally. With over 1.8 million users worldwide, the exchange is a global digital asset trading platform offering spot trading, derivatives trading, and digital asset purchasing services. 
As a new entrant in the  DeFi, Dapp and NFT fields, Launchpad creates a closed ecological loop. The core purpose of the Bitget Launchpad is to support the crypto ecosystem by offering access to promising crypto projects. Users can participate by simply holding assets or trading to win featured project tokens. 
Bitget launchpad aims to discover more quality projects for users and gain opportunities to participate in the projects at their early stages and receive rewards from airdrops. Through this platform, project owners can utilize Bitget's rich resources and extensive community to build a global brand. By partnering with BitKeep, projects are able to reach users on both platforms, further maximizing their exposure and potential.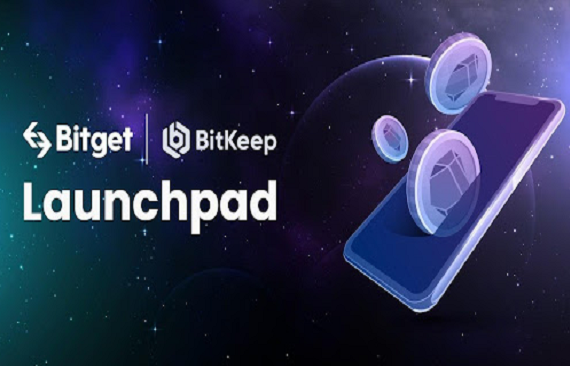 Commenting on the launch, Bitget's Chief Marketing Officer, Yvonne Tee said, "Despite many parts of the world adapting to a new normal since the pandemic began in 2020, the crypto space has continued to flourish in the past twelve months. We are extremely thrilled to be launching our Launchpad initiative with BitKeep, a leading cryptocurrency wallet in Asia. Looking forward, we will continue to strengthen our commitment in bringing rewarding investment opportunities to our customers while delivering a state-of-the-art experience." 
The first project implemented on the Bitget's Launchpad, Contents Shopper Token (CST), is the utility token of the Contents Shopper Platform, an intellectual property management and transaction platform. Trading for CST/USDT commenced on January 13, 08:00 (UTC). 
BitKeep's Director, Alex, continued to add, "By lowering the initial eligibility for participation, this is truly an opportunity for the wider community to partake in this rewarding experience. We look forward to introducing more meaningful projects to our users via Launchpad."  
For more information on the launch, please refer to the announcement and visit www.bitget.com/en/launchpad/.
For media enquiries, please contact:
Andrea Leung
Varina Wang
About Bitget 
Headquartered in Singapore, Bitget is a leading global cryptocurrency exchange established in July 2018. Serving more than 1.8 million customers in 48 countries, Bitget aims to contribute to the adoption of decentralized finance on a global scale. Adhering closely to our mission of Better Trading Better Life, Bitget is committed to providing comprehensive and secure trading solutions to our users around the world. In September 2021, Bitget announced its sponsorship of world-renowned football team Juventus as its first-ever sleeve partner and PGL Major's official eSport crypto partner soon after. 
For more details about Bitget, please visit bitget.com.
About BitKeep
Launched in May 2018, BitKeep is the top cryptocurrency wallet in Asia, providing reliable digital asset management services for more than 6 million users across 168 countries. Bitkeep has established strategic partnerships with Top 30 public chains, including Polygon, Solana, BSC, ETH, OEC, and many more. As an officially recognized third-party custodial wallet operator, Bitkeep is committed to creating the world's largest entry into DeFi. 
For more information, please visit:
Official website: Bitget.com
Telegram: https://t.me/bitgetEN
Twitter: https://twitter.com/bitgetglobal
Instagram: https://www.instagram.com/bitget_official