Introduction
The global cryptocurrency market cap today is $2.03 Trillion, a 0.4% change in the last 24 hours, according to data from Coingecko.
The price of BTC went up during a brief bullish momentum in today's market session.
After a bottom of $40,961.10 during Wednesday's session, BTC climbed higher for a fourth consecutive day, pushing past a key resistance level earlier today. This is the highest point bitcoin has reached since April 10.
Bitcoin rose to its highest level in eleven days, breaking resistance of $42,500 in the process but failed to sustain that level, as price slid down to $41,800 at the time of writing. Following the false breakout, price may slide back to $40,000 levels.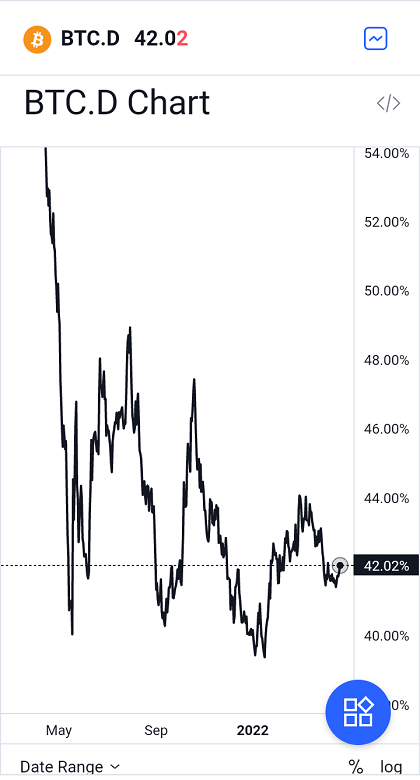 Some alternate coins (altcoins) did not have a very good performance today as BTC dominance and BTC price kept increasing at the same time. BTC dominance can affect the performance of altcoins as it showcases how much of the market share is going into BTC vs how much is going into altcoins at the time.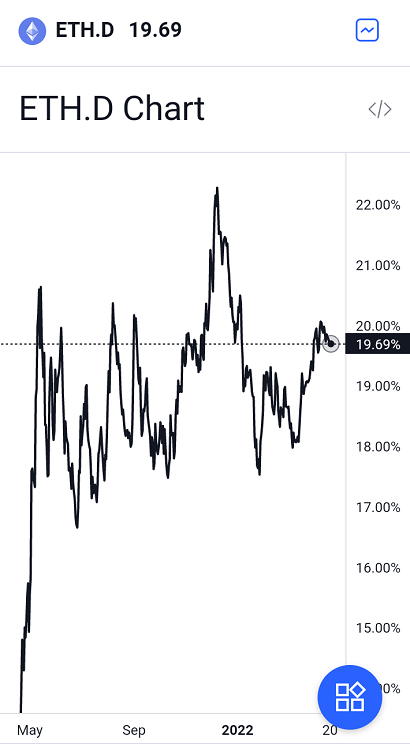 In technical analysis, a breakout is said to be confirmed when prices pass through and stay through an area of support or resistance. Oftentimes, BTC price will bounce between the areas of support and resistance and when it breaks through either one of these barriers you can consider the direction that it's heading in a trend. When a resistance level is broken, that level becomes a new support level, and vice versa. This can be a "buy" or "sell" signal depending on which barrier it broke through. We should expect choppy price action here and there in the market. The future of cryptocurrency is sure to include plenty more volatility, and experts say that's something long-term crypto investors will have to continue dealing with.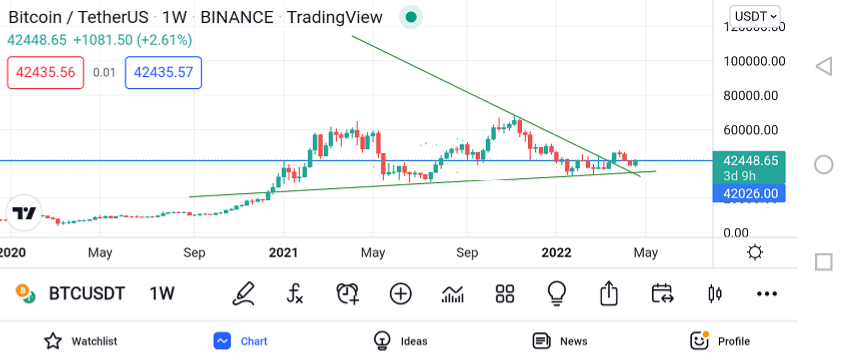 In a period of high volatility such as this, it is important that the crypto asset buyer applies appropriate risk management. The following tips can help:
Accumulate with Dollar Cost Averaging
Control your emotions
Use Stop loss
Diversify your portfolio
Invest what you can afford to lose
Take profit
Bear markets, and even minor corrections, can be extremely destructive if necessary caution is not taken. Remember, with crypto investments, no one knows for sure—not even Satoshi Nakamato. Therefore, if you decide to invest, invest responsibly. WAGMI!
Trade carefully
The cryptoassetbuyer, investor, or trader is advised to trade carefully. Always apply appropriate risk management, and take profits where possible. The bulls and bears are forever in battle. Hence, we continue to closely watch the market to see if it makes a move, whether green or red. Keep a close eye on the market with CAB's Crypto Market Live page where you can view price changes of several thousands of coins and tokens live.