The journey of any cryptocurrency is typically volatile. Most times, price reacts to various factors, including economic, political, and regulatory events. Apart from the trending news on the crisis in Ukraine and President Biden's executive order on cryptocurrencies, let's look at what the charts are saying today.
With technical analysis, a trader can forecast the direction of prices through the study of historical market data, price, and volume as seen on the charts.
Let's take a technical-analysis look at Ethereum.
Watch out for the breaks in the ETH/USDT chart.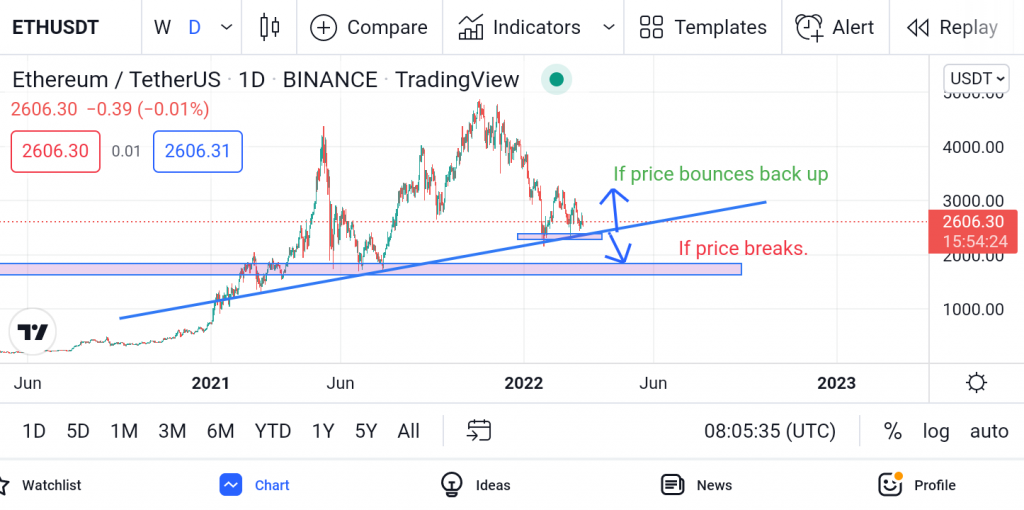 It is expected that Ethereum price will dump further if it breaks below the blue trendline. But if it doesn't, there will be a bounce back from the current support zone and the price will move towards the $3200 resistance zone.
A significant development in the Ethereum ecosystem is that transaction fees on the network dropped to mid-2021 lows. This is fueling user demand. As the volume of Ethereum tokens burned skyrockets, analysts predict a breakout.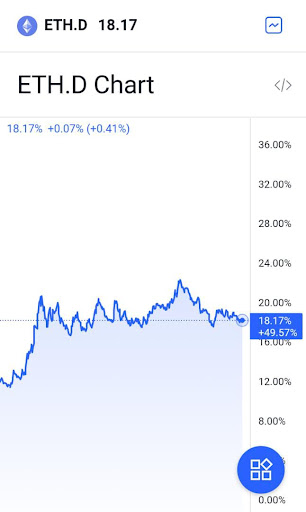 A breakout, according to @DaCryptoGeneral to could push the Ethereum price to $5,500. If it heads to the downside, target is $1,700: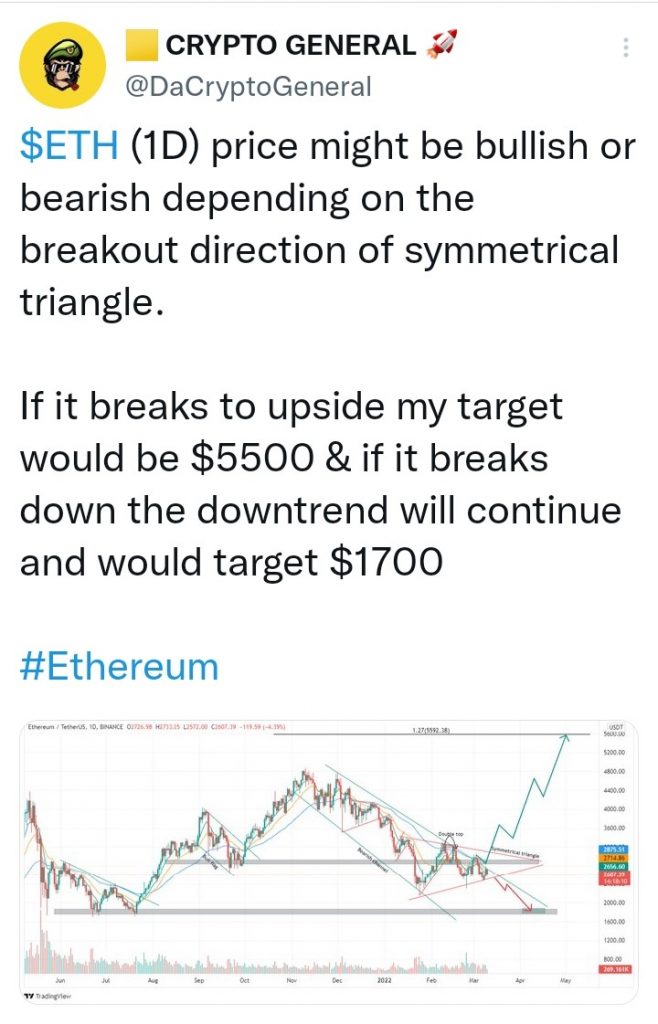 What next?
Trades essentially move from support to resistance and resistance to support. Basically, from here, the crypto asset trader needs to keep a close watch on the market to see what happens from the support level. The current support zone of Ethereum is $2500–$2600.
If price breaks the support zone, then it'll go down. Futures traders may take short positions and profit from it. But if price bounces back from the support zone, it'll be heading back up. In this situation, the crypto asset trader may take a long position from there and profit from the move.
Remember, crypto trading carries substantial risk and the possibility of both significant profits and losses. Therefore, it is necessary to apply appropriate risk management.
The cryptoassetbuyer, investor, or trader is advised to trade carefully. Always apply appropriate risk management, and take profits where possible. The bulls and bears are forever in battle. Hence, we continue to closely watch the market to see if it makes a move, whether green or red. Keep a close eye on the market with CAB's Crypto Market Live page where you can view price changes of several thousands of coins and tokens live.